On January 14th, 2016, Future Affairs Productions and LifeSpan won the coveted Special Events Gala Award Trophy for the Best Produced Event for a Non-Profit for the fundraiser "Journey to the Serengeti" with Miriam Hospital in Providence Rhode Island.
The event was held at the Smithfield RI Airport Hangar, where Future Affairs was delighted to be the Designer and Producer of the Miriam Gala and Auction. In addition to raising a record-breaking quantity of over $660,000 to assist with cutting-edge cancer research at the Miriam Hospital, Lifespan Senior Event Manager Kim Borek, the LifeSpan event planning team & Future Affairs Productions produced a unique, exotic safari 'glamping'-themed gala that attracted a sold-out crowd, transforming an airplane hangar into a stylish safari on the Serengeti for 550 guests.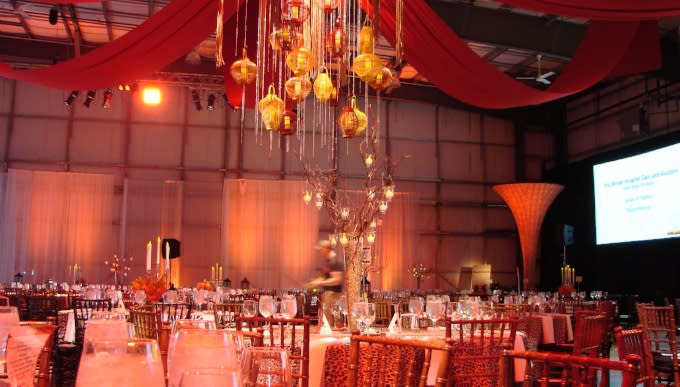 The Award
The Special Event Magazine bestows the Gala Awards, which are the oldest and most prestigious award in the events industry. This year the magazine received entries from nine countries ranging from Germany to China  with nominees chosen by member of the Special Events Advisory Board. Nominees traveled to the Orange County Convention Center in Orlando, Florida, where they received the awards.