Sense of place is one of the most inspiring aspects of travel. That's why Kimpton Nine Zero Hotel's look and feel -- chic, intriguing and design-forward – embodies the duality of Boston's identity as a city with a rich history and an exciting future as a premier destination for luxury travelers. Our pet-friendly, sustainable and wellness-focused hotel is sure to be your home-away-from-home while on the road.
Boutique, design-forward accommodations:
A city as iconic as Boston, with a storied past and in the midst of a modern renaissance, deserves a hotel that reflects its unique and auspicious position. Each of our 190 guestrooms and suites are imbued with a sense of relaxed refinement, featuring amenities to make your stay as restful – or productive – as you need it to be. Make it your office, your personal haven, or a little of both.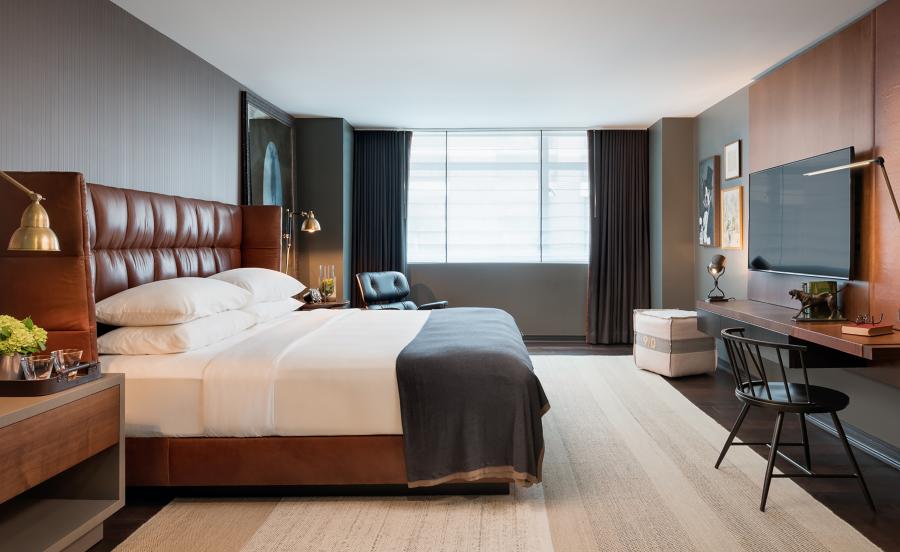 Eat Well, Be Well
Caring for your mind, body and spirit starts from within. While in downtown Boston, grab a cold-pressed juice from Cocobeet or head to Cafe Bonjour for ethically grown organic fare that'll meet a variety of dietary preferences.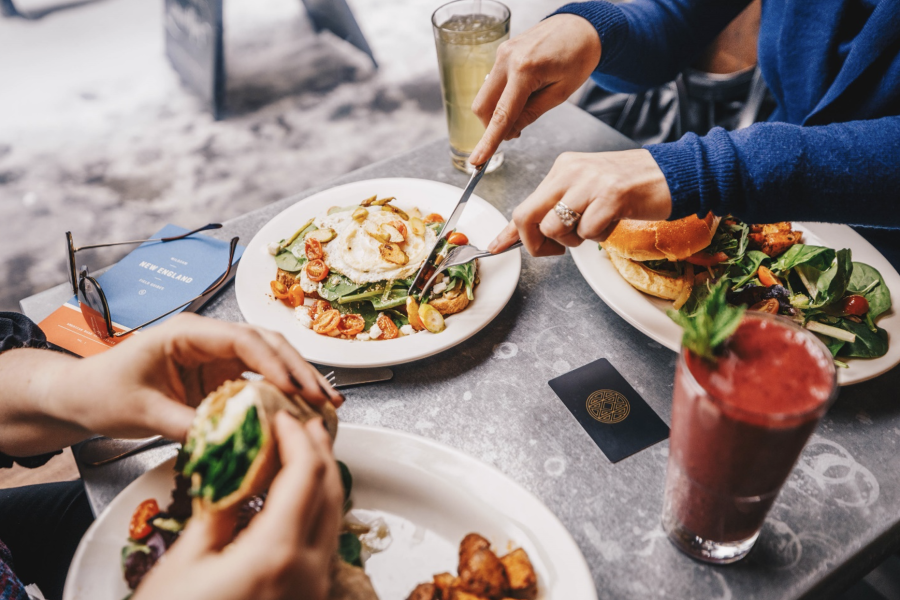 Get Moving, Indoors or Out
If the weather has you tempted to hide under the covers, don't worry. Kimpton Nine Zero Hotel offer state-of-the-art fitness centers, equipped with all the essentials – and extras. Guests can also utilize the locally-designed Hydrow, the Live Outdoor Reality (LOR)™ rower, to stream on-water rowing workouts while indoors.
You don't have to wander far from the comfort of your Kimpton bed to nurture your body and spirit. Yoga mats are waiting for you inside every room – so there's no excuse to "nama-stay" in bed for long.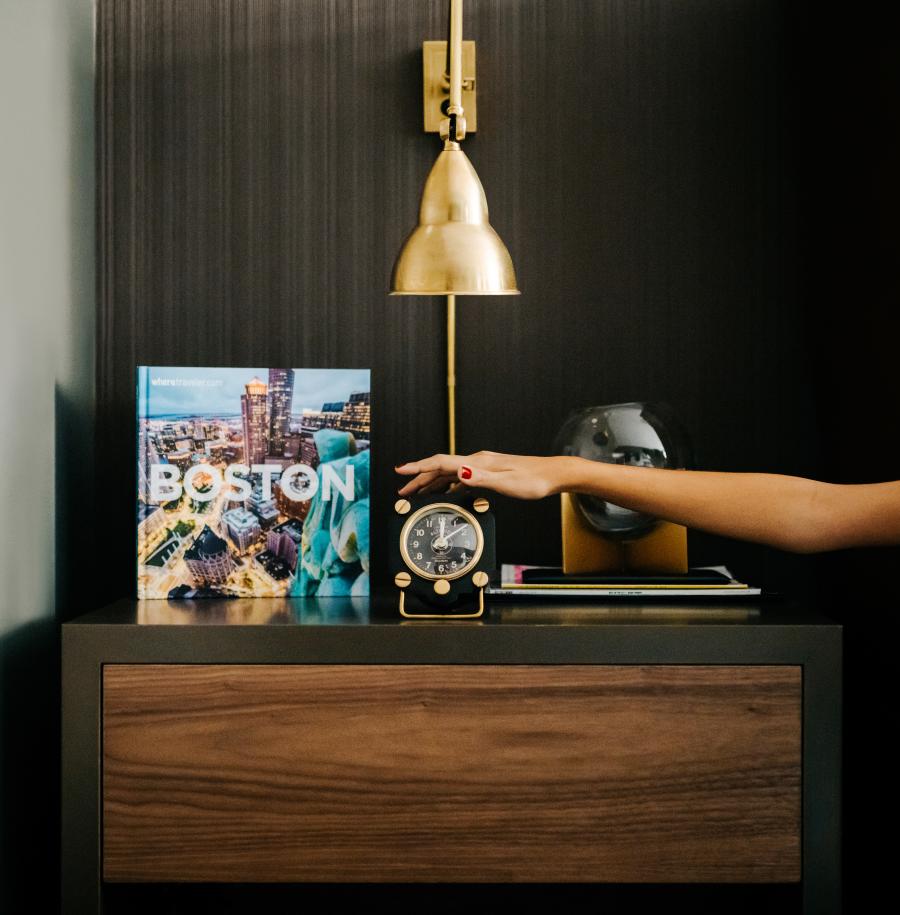 See The City Sights
Don't let Boston's urbanity fool you. There is plenty to do in the fresh, open air. For example, if you like your history lesson with a side of fresh air, don't miss the Freedom Trail. Appreciate aquatic views? Wander the waterfront. Think we're short on green space? Visit Boston Common and Boston Public Garden. We even have one of the country's oldest cemeteries and a ship (Old Ironsides) that are worth a closer look.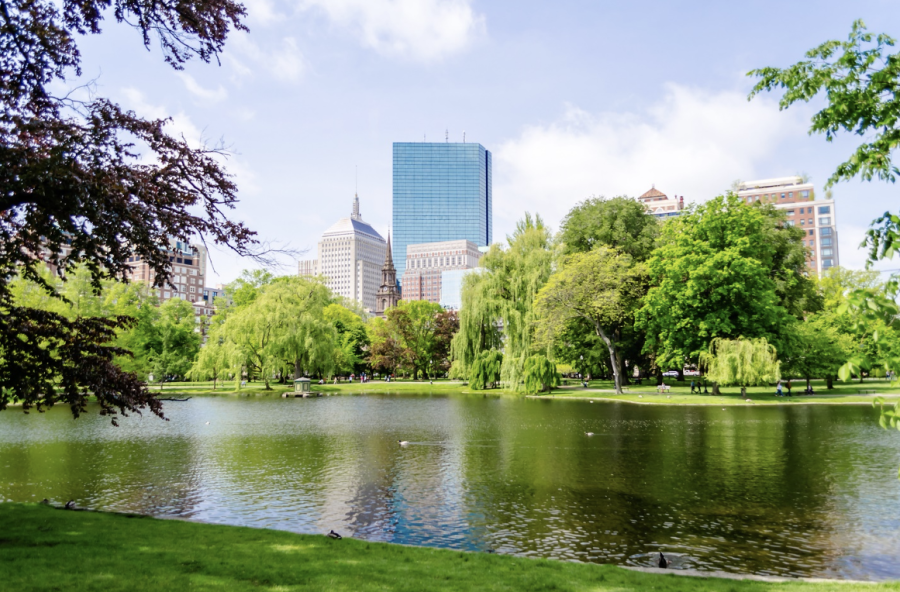 A-List Amenities At Our Downtown Boston Hotel:
They say life is a journey. We say why not travel in style? That's why everywhere you turn at the Kimpton Nine Zero Hotel, you'll find a high-end touch or amenity at-hand to make your stay as comfortable, personalized and enjoyable as possible. Whether that's an in-room spa service or our nightly hosted wine reception, it's just our way of saying that what we do is all about you.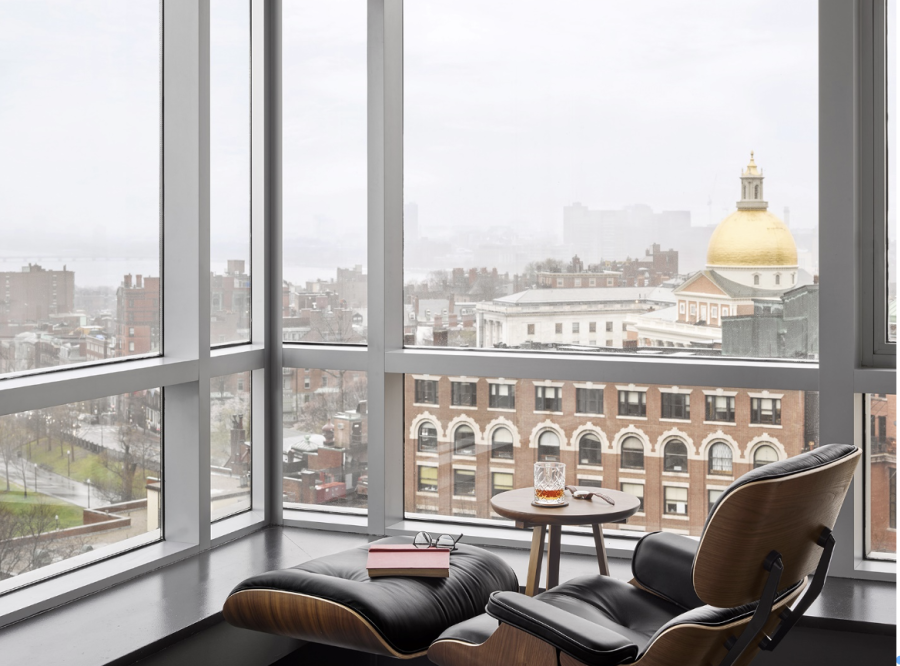 As our guest, helping you be your best self is at the heart of what we do. Our Boston hotel offers the perfect setting to invigorate your mind, body and spirit while traveling. We hope to see you soon!