A unique Boston winter is calling you to the Hub.
From igloos at the Envoy to ice-skating on the Common, wine festivals and decadent chocolate tastings, Dine Out Boston and Chinese New Year, Boston serves up unique seasonal activities that invite you to see the Hub as never before – as an experiential winter wonderland!
Boston is always amazing during the winter months: concerts at Symphony Hall, games at the Garden, dazzling dance with Boston Ballet, and Broadway in Boston on stage.  Beyond this dynamic lineup of annual seasonal favorites, an immersive array of activities awaits you in Boston.  So if you don't want to be an idle spectator during the winter months, if you want to be a part of the action, come to Boston!
Festivals
Winter in Boston means festivals galore.  Food festivals, wine festivals, beer festivals, craft festivals and more!  Entering its fourth decade, the Boston Wine Festival is the nation's longest running food and wine festival, taking place at the Boston Harbor Hotel and featuring a deliciously diverse schedule of winemaker hosted dinners along with seminars, receptions, and charitable events taking place through March. 
If you prefer your festivals to be a bit more hoppy, head to the Cyclorama January 31 – February 1 for the 17th Annual Extreme Beer Festival hosted by Beer Advocate.  Or maybe you want your hops mixed with history, in which case you're in luck as Boston by Foot has teamed up with Samuel Adams Brewery and Democracy Brewing to create a program called Tastings and Tales - sip on local brews while learning about Boston characters and communities that have made important civic contributions throughout American history.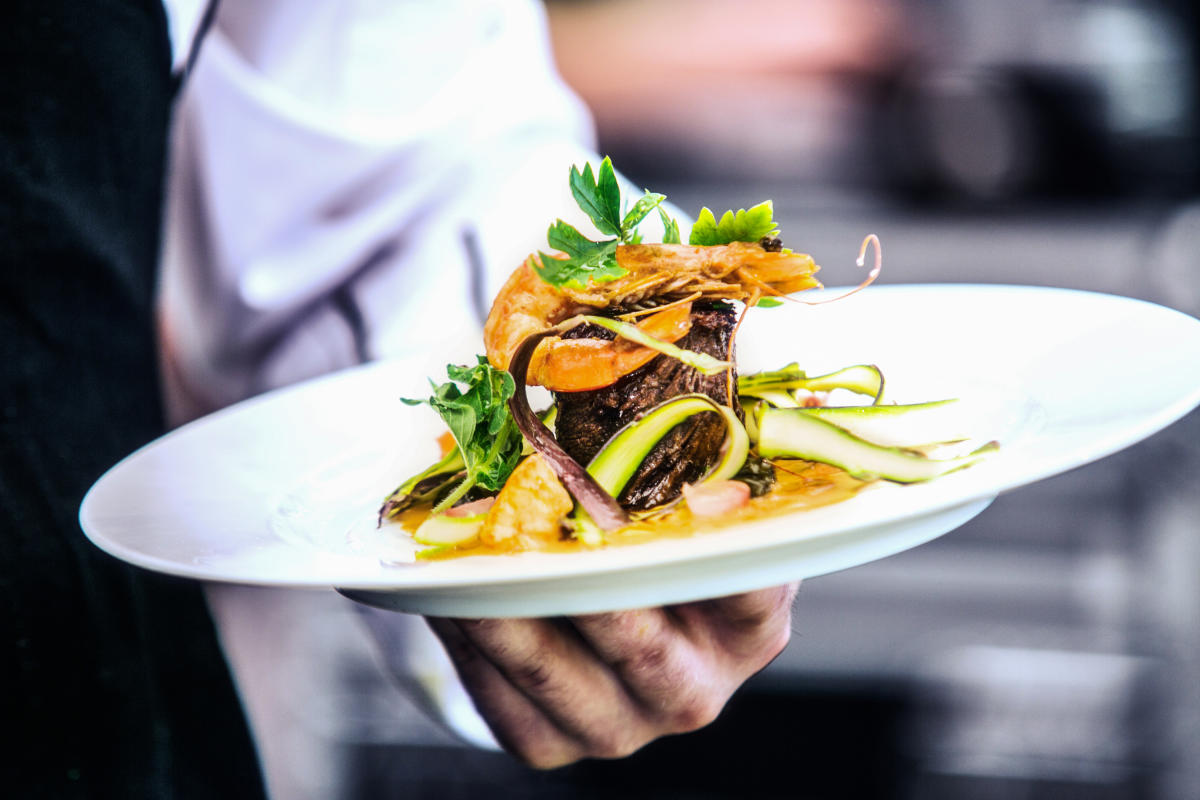 Photo from Dine Out Boston
On the foodie front, winter in Boston is truly unique with Chocolate and Chili festivals in Harvard Square, the biannual Dine Out Boston occurring between March 1-13, and lots of cool happenings at Boston area food halls.  Head over to Boston Public Market on February 6 for a James Beard Foundation reception called Raising the Bar, a cocktail party focused on Boston's diversity of chefs and restaurants.  A few days later, on February 9, Boston Public Market hosts the 3rd Annual Boston Farm & Fiber Festival, the only such festival in New England that celebrates farm yarns from our region.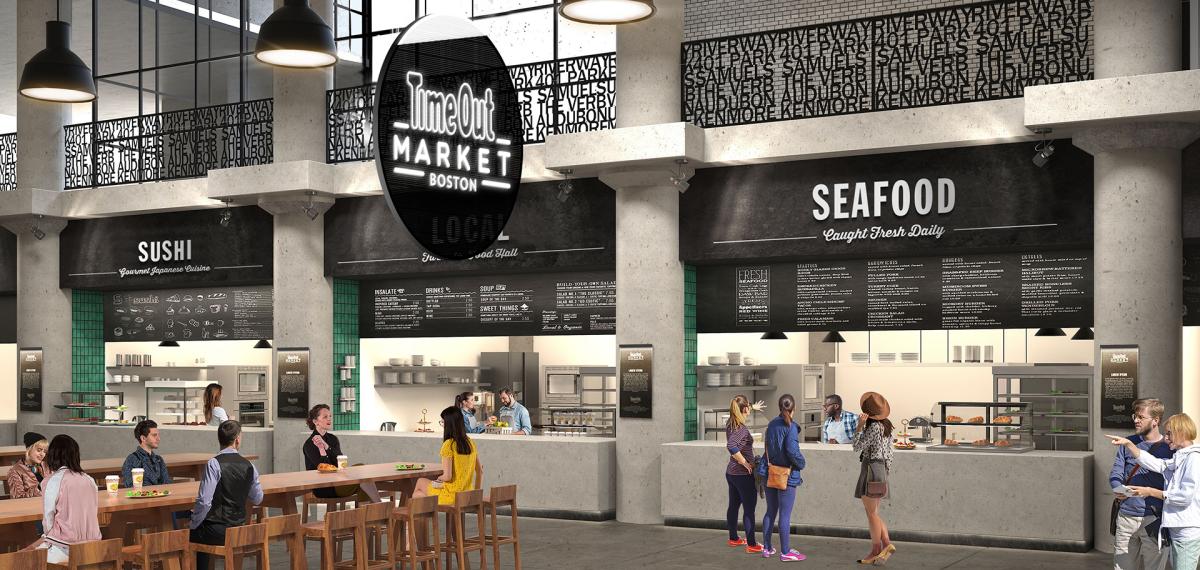 Food Halls
As you might have heard, there are some additional food halls opening their doors in Boston.  This winter we anticipate both Hub Hall and High Street Place to begin operations, while Time Out Market in the Fenway has ushered in a new era for that neighborhood and beyond.  Of course, the addition of Trillium Brewery and a fun outdoor skating rink has helped to enhance the already palatable appeal of Time Out Market at 401 Park.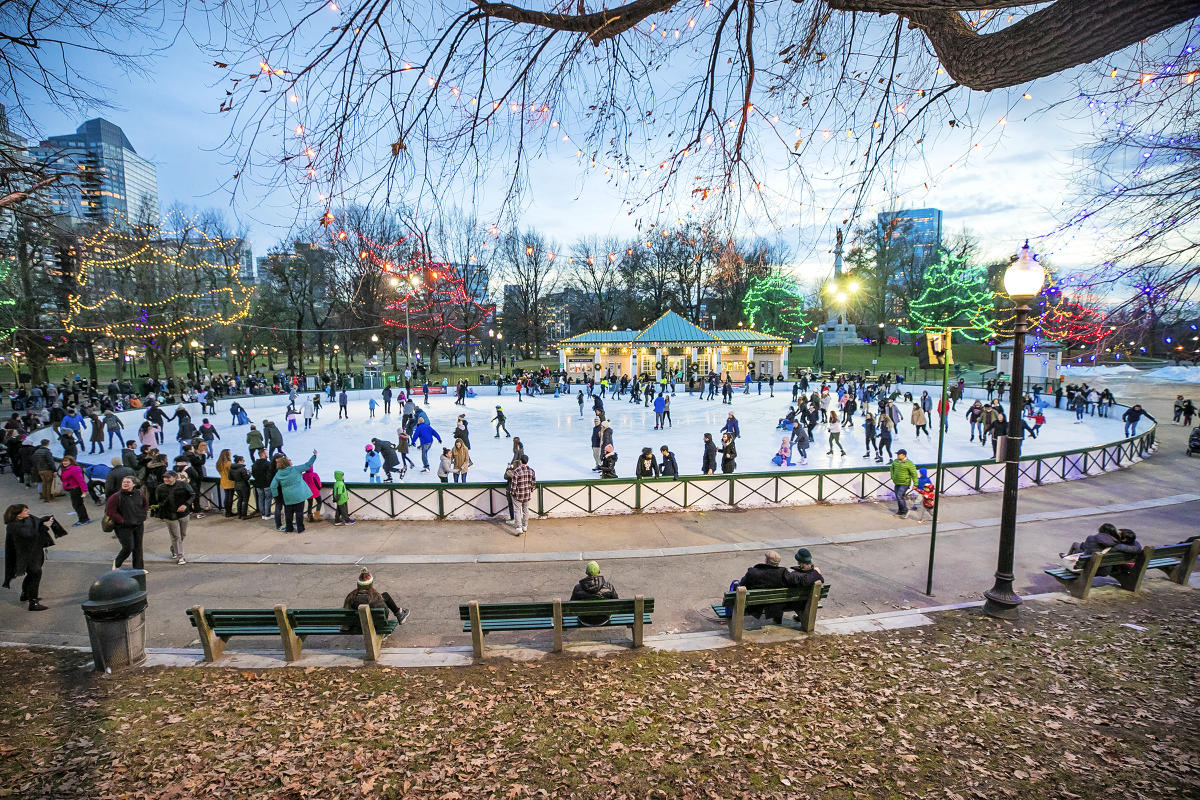 Photo by: Kyle Klein
Outdoor Activities
Speaking of ice-skating, and other seasonal outdoor installations, greater Boston really is a one-of-a-kind winter destination, where you can skate on historic Boston Common or in other neat environs like Kendall Square, Patriot Place, Larz Anderson Park, and in the emerging Seaport District.  The Seaport rink is part of an experiential Winter Village called Snowport, an interactive space with waffle cabins, craft pizza, and free fun activities including curling lessons.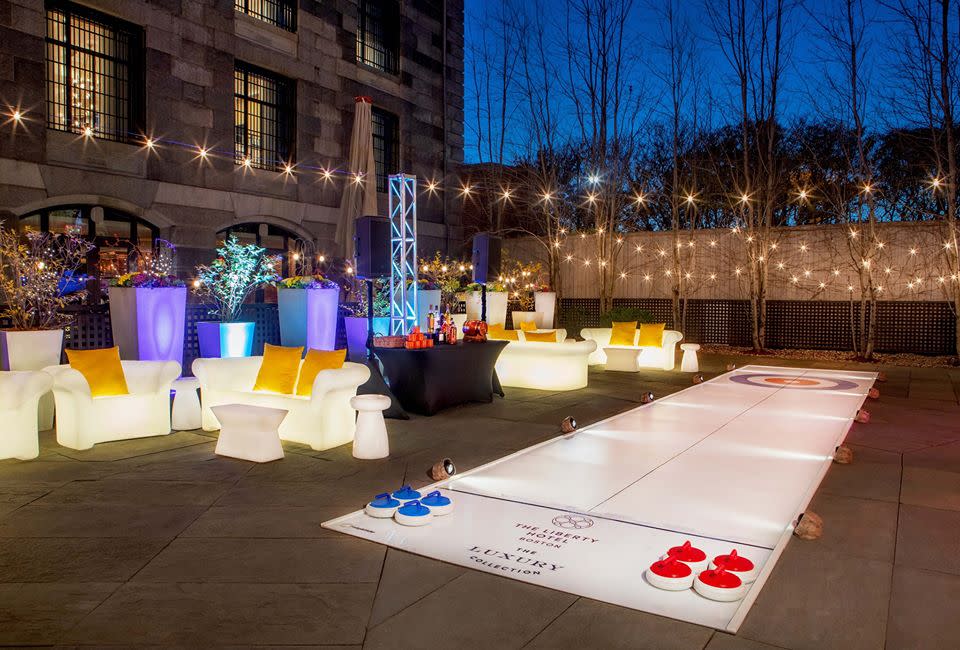 Unique Activities
Curling in Boston?  Now that's a unique Boston winter activity and the city is full of them this season.  You can curl at the Liberty Hotel for $25 and that includes a winter warmer cocktail.  And other hotels are offering winter fun and seasonal promotions too.  Hotel Commonwealth has a "Show Your Ticket" deal that offers guests 15% off their stay by simply showing a ticket to a local event, such as a game, concert, or theater performance.  At the Moxy Boston Downtown, the hotel is partnering with Commonwealth Shakespeare Company to offer a production called Hamlet 360: Thy Father's Spirit January 30 – February 1, using VR technology to immerse viewers in the world of Shakespeare's most iconic title character.  And perhaps the coolest hotel experience of all this winter is the return of the pop-up igloos to the roof deck of the Envoy Hotel.  Affording guests spectacular views of the Boston skyline and Fort Point Channel, the Envoy igloos offer seasonal drinks and delicious eats.  Book an igloo today and don't forget to share your pictures with @envoyboston and @lookoutrooftop. Wanting to check out Cambridge? The Glass House in Kendall Square also has pop-up igloos where you can enjoy music, games, cocktails and their full menu! 
Make it happen.  Book your Boston visit today!
More Boston Winter Activities Here.