Boston's cultural calendar is seemingly infinite. Satisfy your love of 'the arts' and see our recommendations for interesting things to do, see & hear. 
---
Witch
Where: The Huntington Calderwood
When: Now through Nov 14, 2021 
This fiendishly funny new play follows an alluring devil named Scratch as he arrives in the country village of Edmonton, and he promises to make the darkest dreams of its locals come true in exchange for their souls. She should be the easiest to convince when he meets Elizabeth Sawyer — she's an outcast, branded as a witch for years. So why does she resist Scratch's deal? This subversive, inventive work by Jen Silverman (The Roommate) is a free adaptation of a 1621 Jacobean comedy recreated with a modern sensibility and is "devilishly clever and deliciously laugh-packed" (StageSceneLA). Directing is Rebecca Bradshaw. 
More information here. 
---
Boston Symphony Orchestra
Where: Symphony Hall
When: Various dates in Oct 2021
The Boston Symphony Orchestra is back for the 2021-22 Symphony Hall Season! Celebrate the return of music with October performances conducted by Andris Nelsons of Strauss and Mozart featuring pianists Lucas and Aurthur Jussen, plus Still, Strauss, and Sibelius featuring violinist Lisa Batiashvili, and Gubaidulina and Rachmaninoff. Stick around for 2021 Holiday Pops that hits the stage in early December! 
---
Charles Overton Group 
Where: Celebrity Series of Boston, Salvation Army Kroc Center
When: Oct 16, 2021
Harpist Charles Overton makes his in-person Neighborhood Arts debut with his four-piece group in this program entitled "Once More," after his most recent album release. Count on some sophisticated and smooth atmospheric music encompassing jazz, original works from "Once More" and more recent compositions, and pop covers. Charles Overton shows off the surprising versatility of the harp: you'll be amazed at his creativity in taking it to new and unexpected places!  
More information here.
---
Concert 10: Missa quinti Toni
Where: Blue Heron
When: Oct 15-16, 2021 
The next installment in our complete Ockeghem cycle features his Missa quinti toni for three voices alongside motets and songs by Ockeghem, Antoine Busnoys, Johannes Cornago, and Francisco de Peñalosa, Don't miss the free pre-concert talk by Sean Gallagher (New England Conservatory) that occurs 45 minutes prior to each performance.
More information here.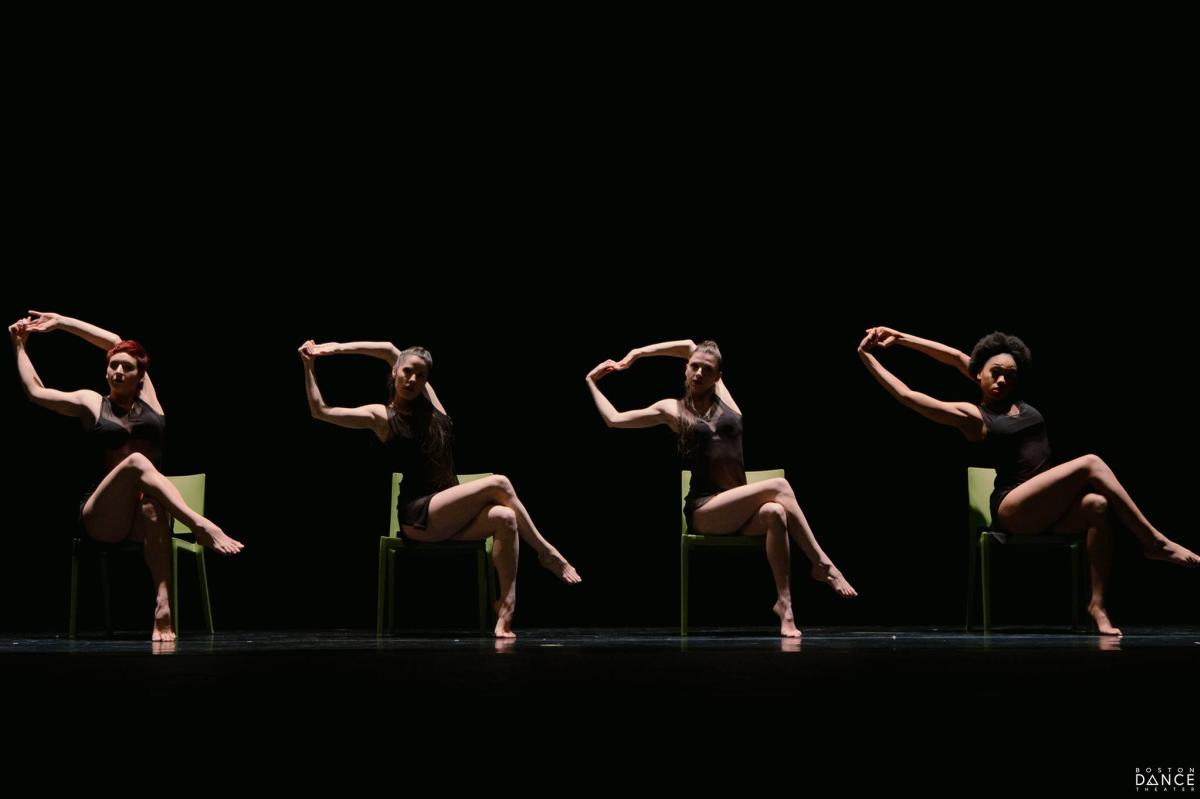 Photo provided by Boston Dance Theater. 
---
Boston Dance Theater  
Where: Institute of Contemporary Art
When: Oct 22-23, 2021
Boston Dance Theater is a Boston-based contemporary dance company co-directed by Stinnett and award-winning Israeli choreographer Itzik Galili. In this special program, Boston Dance Theater will perform I had a thought by Micaela Taylor, For The Record by Rena Butler, Peekaboo by Marco Goecke, and a new world-premiere work choreographed by Rosie Herrera.
More information here.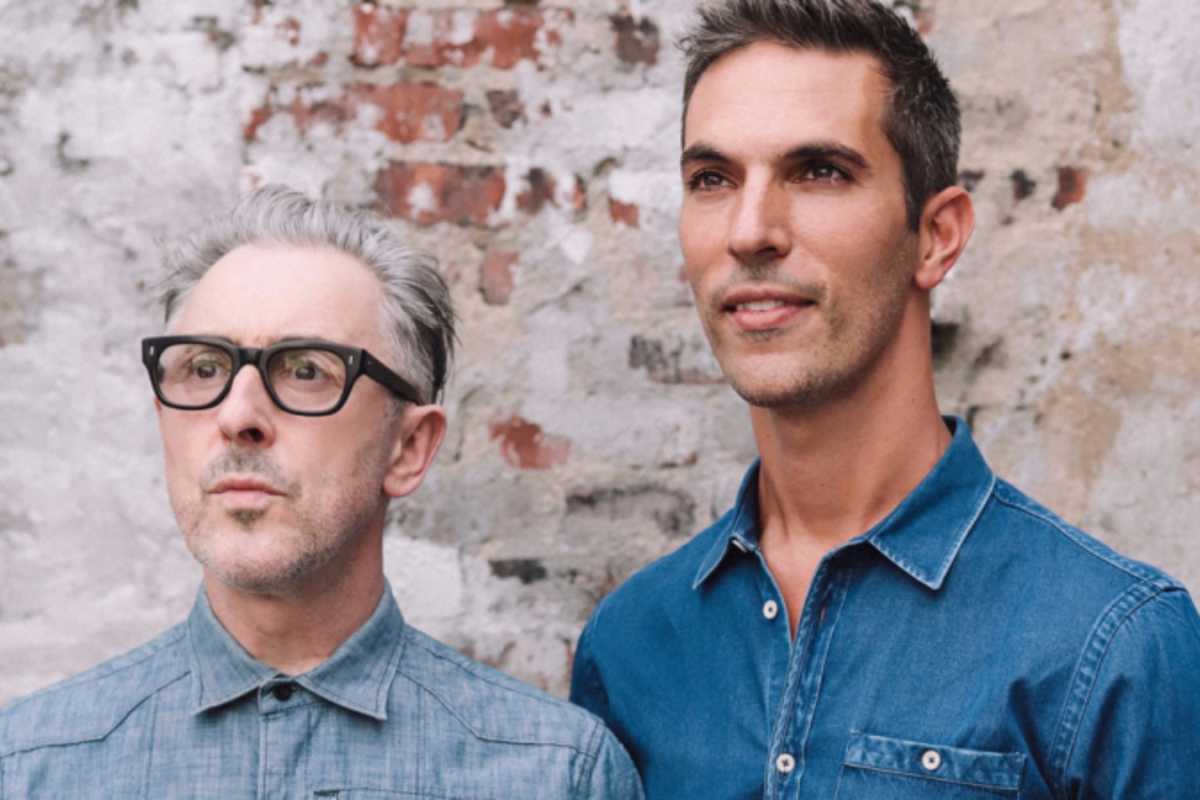 ---
Alan Cumming and Ari Shapiro
Where: Celebrity Series of Boston
When: Oct 24, 2021
At long last, we are excited to bring you the highly anticipated Boston debut of Och & Oy! A Considered Cabaret, created and performed by two audience favorites from very different parts of the entertainment world. This wildly entertaining cabaret-style show brings together Tony Award-winning actor Alan Cumming and NPR's All Things Considered host (and Pink Martini guest vocalist) Ari Shapiro. This evening of tunes and tall tales will quickly prove that unlikely collaborations can yield some of the most memorable and meaningful results. Come prepared to laugh, think, and revel in the unexpected with this "ever-changing" show.
More information here. 
---
Million Dollar Quartet
Where: Shubert Theater
When: Oct 29-30, 2021
Million Dollar Quartet is the Tony Award® -winning smash-hit musical inspired by the famed recording session that brought together rock 'n' roll icons Elvis Presley, Johnny Cash, Jerry Lee Lewis and Carl Perkins for the first and only time. The event brings that unbelievable musical moment to life, featuring timeless and enduring hits including "Blue Suede Shoes," "Fever," "That's All Right," "Sixteen Tons," "I Walk the Line," "Great Balls of Fire," "Folsom Prison Blues," "Whole Lotta Shakin' Goin' On," "Hound Dog," and more.
More information here.
---
Hadestown
Where: Citizens Bank Opera House
When: Nov 2-14, 2021
Welcome to HADESTOWN, where a song can change your fate. Winner of eight 2019 Tony® Awards, this acclaimed new musical by celebrated singer-songwriter Anaïs Mitchell and innovative director Rachel Chavkin (Natasha, Pierre & The Great Comet of 1812) is a love story for today… and always.
Intertwining two mythic tales — that of young dreamers Orpheus and Eurydice, and that of King Hades and his wife Persephone — HADESTOWN is a haunting and hopeful theatrical experience that grabs you and never lets go.
More information here. 
---
Shen Yun
Where: Boch Center
When: Nov 13-14, 2021
Shen Yun returns to Boston! Watch ancient legends, heavenly realms, and modern tales of courage spring to life through classical Chinese dance. See ethnic dances, dazzling costumes, and powerful flips fill the stage with color and energy. And let the orchestra's exquisite melodies, the singers' soaring voices, and the dynamic animated backdrops uplift your spirit and transport you to another world.
More information here.
---
Concerts 
Where: Various locations, Boston, MA
When: Fall 2021
A star-studded lineup including Michael Buble, Twenty One Pilots, and Harry Styles is set to perform at TD Garden. And downtown at the Orpheum, don't miss performances by City and Colour and Steely Dan. More intimate venues offer compelling concerts this fall, with Passenger, Noah Kahan, Finneas, Thunderbird, and Midland all performing at House of Blues.