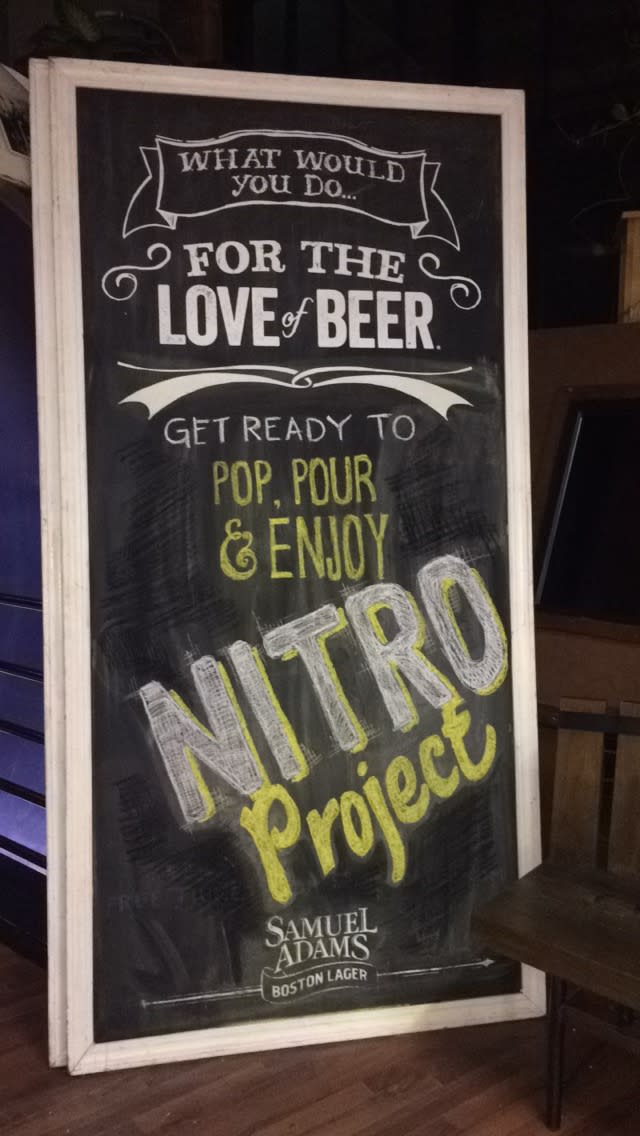 What's a better way to break up the week than a Sam Adams beer launch party? There really isn't, unless you add ice cream and in this case they did! Sam Adams rolled out their Nitro Project on Wednesday night at their brewery in Boston. I was first introduced to the Nitro project a couple weeks ago at the Precinct Kitchen + Bar when I tried White Nitro Ale. It. Was. Amazing. So, naturally, when I heard about the event I was definitely going (and bringing friends).

I had yet to visit the Sam Adams Brewery so I was pretty excited to check it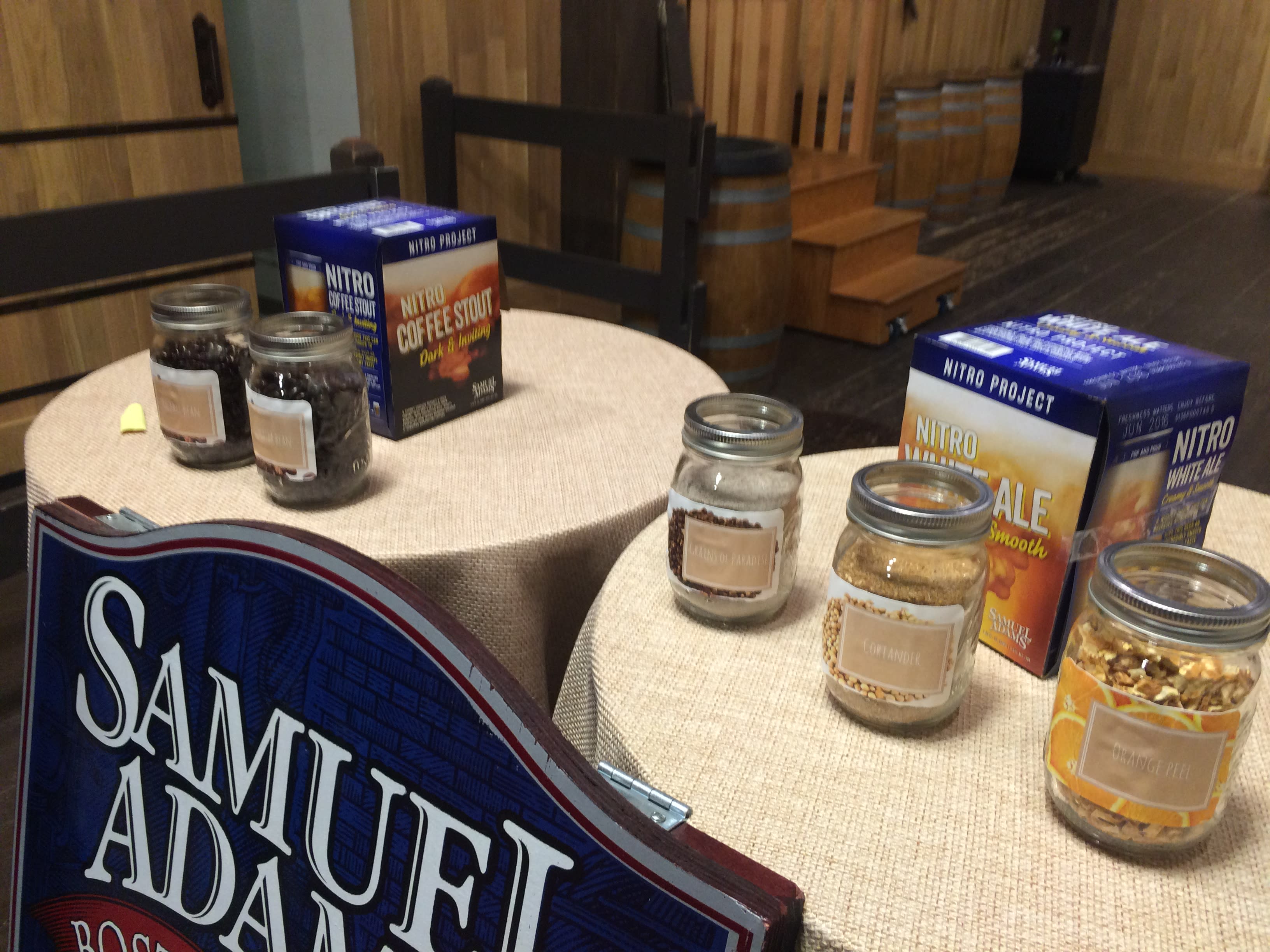 out. We have all seen the awesome "Dropkick Murphys" back-lined Sam Adams ads on TV and the web, but being inside to see it for yourself is an entirely different experience. There is a great deal of history behind the brewery, with a palpable passion for the product on display. You essentially walk through a large beer can and are greeted with funky and fun live music.

The Nitro Project consists of three beers: Nitro Stout, Nitro IPA, and Nitro White Ale. I can't discern which is more delicious. Each beer brings a light and refreshing, smooth, creamy taste. But don't take my word for it, check out The Nitro Project and go pick up a six pack! You can visit Sam Adams for a FREE Brewery Tour, Monday-Saturday, between 10am-3pm (tours run until 5:30pm on Fridays). A $2 donation is encouraged to benefit local charities.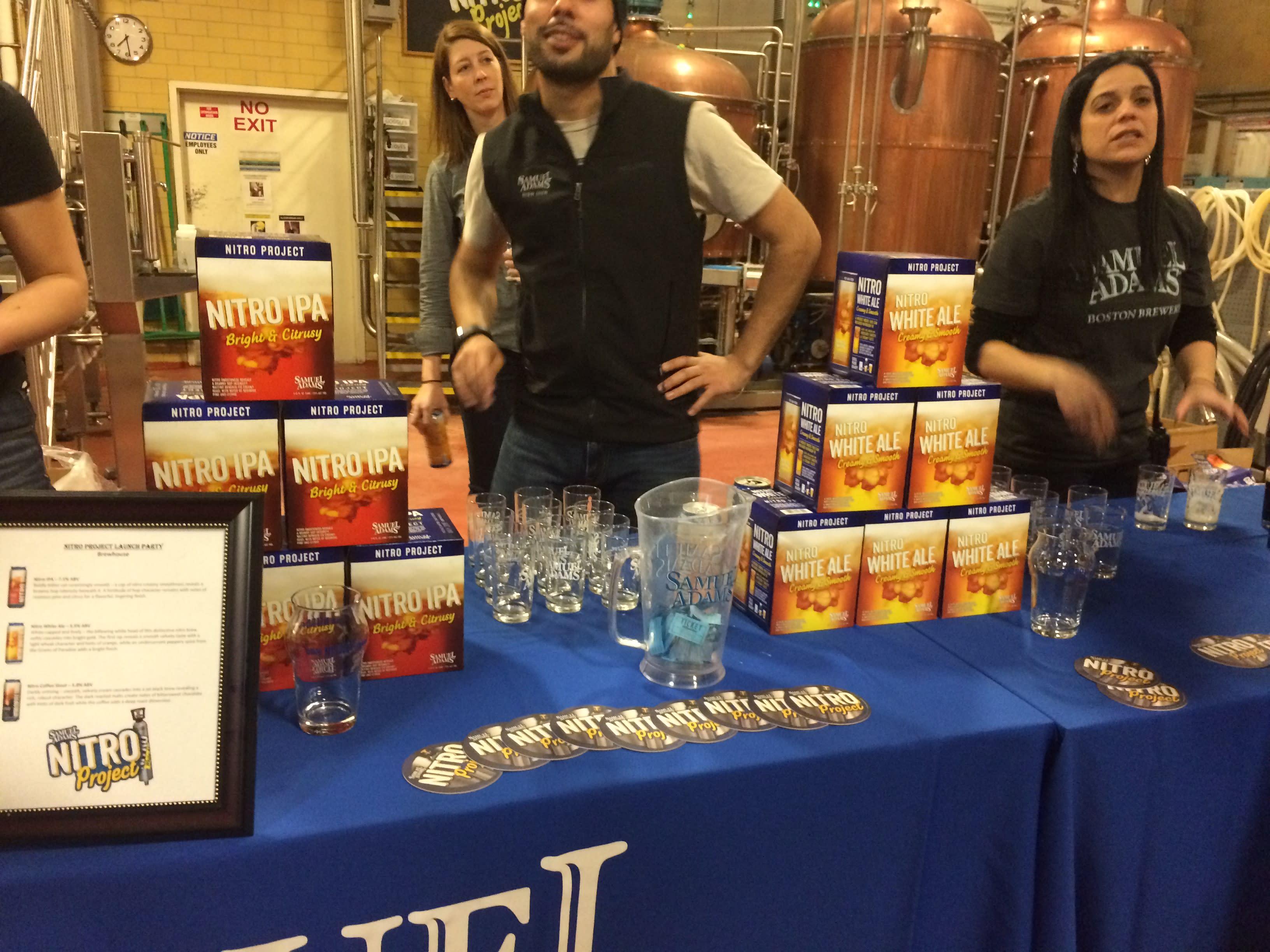 Sam Adams Brewery
The Boston Beer Company
30 Germania Street Boston, MA 02130
(617) 368-5080