Ready to Be Enriched and Inspired?
Hello Bostonians and welcome visitors! The city of Boston is abuzz with anticipation as we gear up to host the NAACP National Convention from July 28 to August 1. This empowering event, which serves to celebrate the collective power of our diverse community, promises to be a week filled with thought-provoking dialogues, inspiring speeches, and loads of community spirit!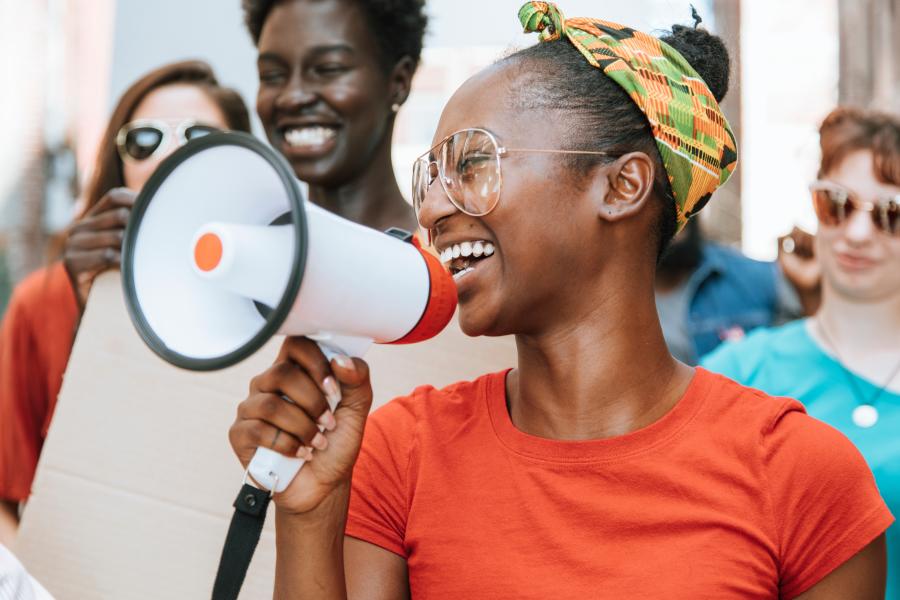 The 114th NAACP National Convention is at the Boston Convention and Exhibition Center from July 28th to August 1st.

The Stars of the Show
Vice President Kamala Harris, esteemed scholar Henry Louis Gates Jr., charismatic rapper Meek Mill, and Robert Kraft, an integral part the New England Patriots, will be there to share their insights and perspectives on the challenges and victories of our nation.
Now, while we're sure the convention itself is enough to get your planner all filled up, we believe there's no such thing as too much culture. So, for both our out-of-town guests and locals alike, we've curated a list of not-to-miss events happening around the city before and during the NAACP week.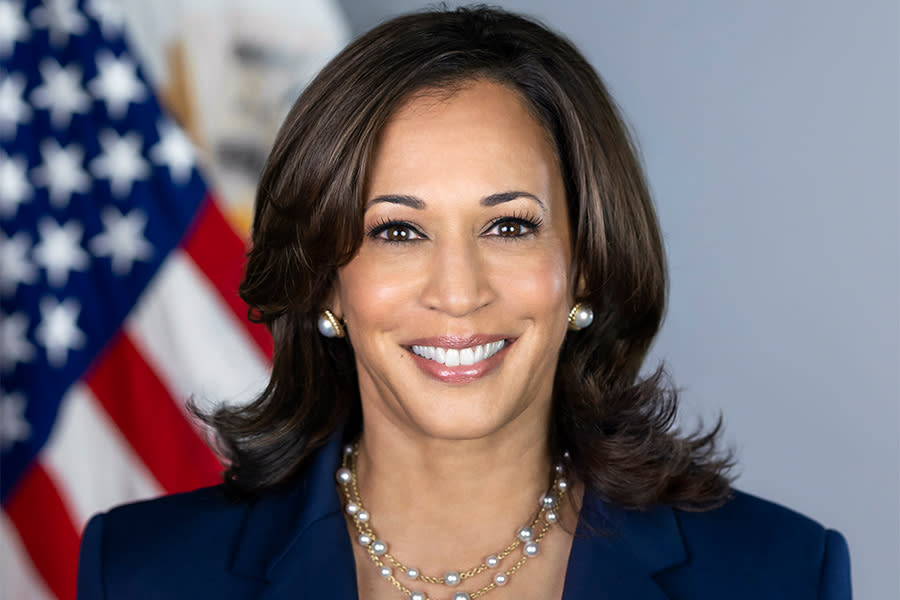 Vice President Kamala Harris; Source: Whitehouse.gov; Creative Commons License
For the History Buffs:
As We Rise: Photography from the Black Atlantic: Open your hearts and minds to the diverse experiences of Black life as captured by artists from around the globe. The exhibition will be showcasing more than 100 powerful works that explore themes of community, identity, and power.
Barrier Breakers: This traveling exhibition developed by the Negro Leagues Baseball Museum showcases the brave athletes who shattered the racial barriers in baseball.
The Embrace Monument: Pay a visit to this bronze beauty near the Boston Common Visitor Center, which depicts an endearing embrace between Dr. Martin Luther King, Jr., and Coretta Scott King.
Women's Heritage Trail: Discover the remarkable stories of women who have shaped Boston's history. From abolitionists and suffragists to artists and writers, the trail offers an engaging look at Boston's dynamic past.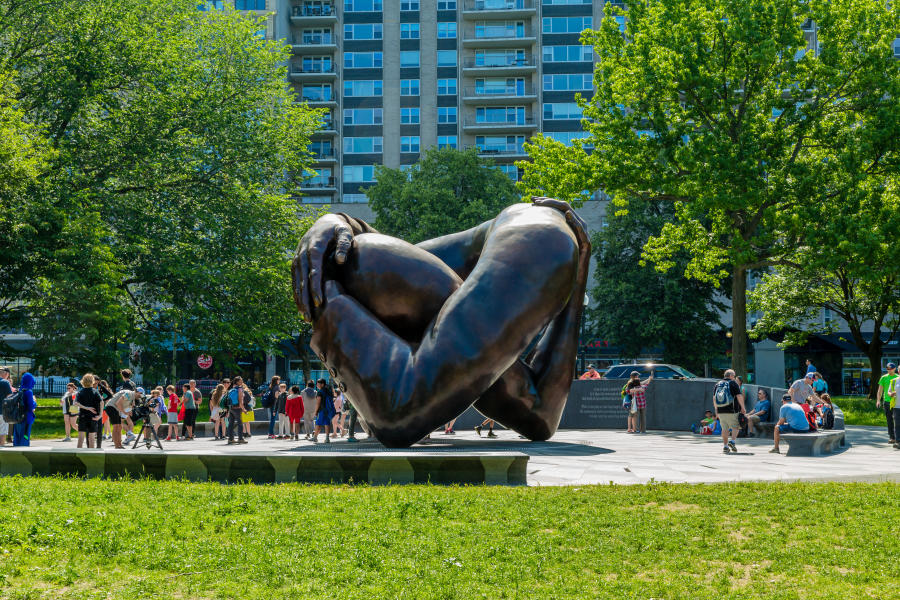 The Embrace Monument; courtesy of Embrace Boston.
For the Art and Music Enthusiasts:
Guadalupe Maravilla: Mariposa Relámpago: Experience the transformative power of art in activism and healing, as seen through Maravilla's remarkable sculpture, painting, and performance installations.
The Mural Project: Discover the vibrant hip-hop culture of Boston through the works of local artists-in-residence at the MFA.
Boston Landmarks Orchestra Seen/Unseen: The Symphonic Legacy of Black American Women: GRAMMY® award-winning drummer, Terri Lyne Carrington, will join the Orchestra for a special concert at the Hatch Shell on July 26, celebrating the musical legacy of Black American women.
For the Foodies and Shopaholics:
Live Like a Local Tours: Step out of downtown Boston and dive into the city's rich cultural flavors with food tours from different cultures and tastings from local microbreweries and distilleries.
Shop Latinx-owned Restaurants & Businesses: Support the local economy by dining at La Mamma Pizza, Pasta & More, The Kitchen Cafe, Latina Kitchen & Bar or grabbing a fresh juice at Jugos. Don't forget to check out other Latinx-owned businesses across the city and beyond.
blackownedbos Pop-up in Seaport: Be sure to swing by the blackownedbos pop-up happening in Seaport on Sunday, July 23. It's a wonderful opportunity to support Black-owned businesses and enjoy a delightful shopping experience.
Dine at Black-Owned Restaurants: Experience the unique culinary traditions of Boston's Black community by dining at these Black-owned restaurants: Slade's Bar & Grill: Known for their soul food and jazz music, this iconic restaurant has been serving the Boston community since the 1930s. Darryl's Corner Bar & Kitchen: Serving up Southern comfort food and live music, Darryl's is a beloved local institution in the South End. M&M BBQ: Found at the Dorchester Brewing Company, M&M BBQ offers some of the city's best barbecue alongside craft beer. Wally's Cafe: Although more known for its jazz music, this cafe also serves up delicious food in a warm, welcoming environment.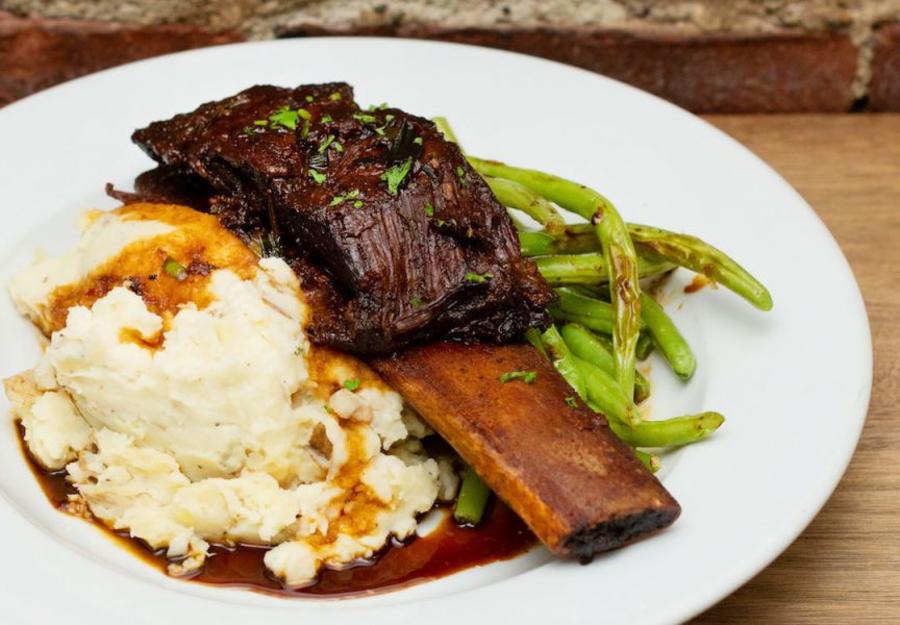 A dish from the menu of Darryl's Corner Bar & Kitchen.
For the Community Champions:
Roxbury Memory Trail: Engage with Boston's history and community by taking a self-guided tour of Grove Hall and Nubian Square.
The BWB Family Reunion: Join Boston While Black on July 22 for a day-long celebration of Black experiences, community, and culture at the Lawn on D.
Puerto Rican Festival of Massachusetts: Dive into the rich Puerto Rican culture with music performances and delectable food on July 29 and 30 at Boston City Hall.
Gospelfest: One of the highlights of the NAACP programming is Gospelfest. Immerse yourself in an uplifting spiritual journey with gospel music that'll touch your heart and soothe your soul.
And there's so much more! Whether it's engaging with exhibitions at the Boston Children's Museum, exploring the jazz scene, strolling the Women's Heritage Trail, or participating in lively Lion Dances at the Chinatown Gate, there is something for everyone.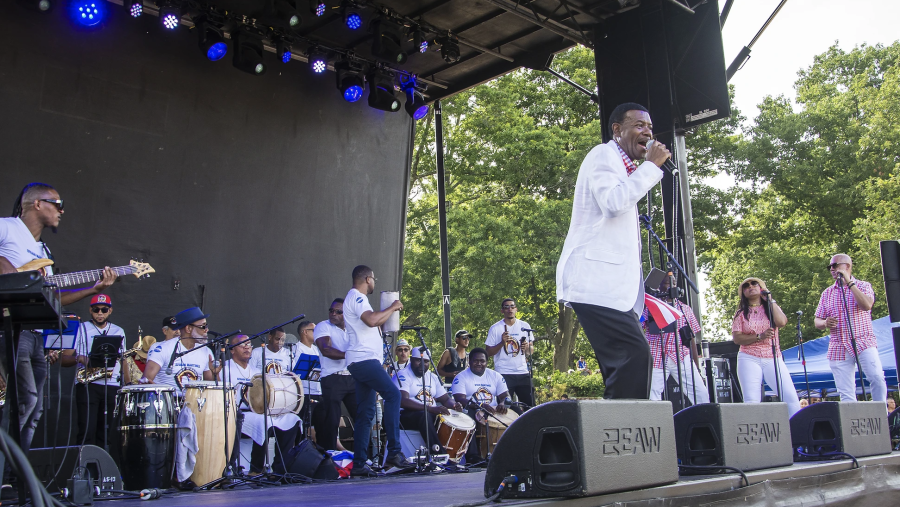 The annual Puerto Rican Festival of Massachusetts will be held July 29 and 30 at Boston City Hall.  Photo source: puertoricanfestivalofma.org.
IT'S GIVING HUB ENERGY
Experience the intersection of Black culture and social impact at The Hub. Powered by the NAACP, the Hub at the Boston Convention and Exhibition Center from July 28 to July 30 features art, sports, entertainment, and technology. You'll be able to support Black-owned brands, attend inspiring talks on wealth-building, wellness, and mental health, and party with DJ Jazzy Jeff. Plus, don't miss the chance to shop at the Retail Lab, connect with companies at the Career Summit, meet sports legends from Boston's championship teams, and win free giveaways and prizes. The Hub is free and open to the public!
THE NEED TO KNOW:
Dates: Friday, July 28 – Sunday, July 30, 2023
Times:

Friday: 2:00 P.M. – 9:00 P.M.
Saturday: 11:00 A.M. – 6:00 P.M.
Sunday: 12:00 P.M. – 6:00 P.M.

Location: Boston Convention and Exhibition Center – Hall A, 415 Summer Street | Boston, MA 02210
THE HUB WILL FEATURE:
Block Party: Hosted by the Mayor of Boston, it will be the place to be with live music, a celebrity DJ, family-friendly activities, art installations, delicious food, giveaways, and more.
Career Summit: It's all about new opportunities! Companies from various growth industries in Massachusetts will be attending, hiring for full and part-time positions and internships.
Hub Happy Hour: A chance to let your hair down, taste unique cuisine from celebrity chefs and students, meet and greet in a casual setting, and even win tickets to the 55th NAACP Image Awards!
NAACP NATIONAL CONVENTION: A CELEBRATION OF COLLECTIVE POWER
The NAACP National Convention is an empowering and immersive experience that brings together innovative change-makers, thought-leaders, entrepreneurs, scholars, entertainers, influencers, and creatives who gather collectively to foster our intergenerational approach to advocacy. From main stage discussions to luncheons and the experience hall, the NAACP connect activists, allies, and entrepreneurs committed to thriving together.
ACT-SO Competition: Wednesday, July 26 – Saturday, July 29
Convention sessions: Friday, July 28 – Tuesday, August 1
IMPORTANT NOTICE: Due to the Sumner Tunnel project, state transportation officials are strongly recommending everyone use MBTA services for commuting during this period. More information and alternative travel options are available on mass.gov. Live traffic conditions and alternate route options are available at Mass511.
So, dear Bostonians, whether you're a seasoned local or a first-time visitor, let's unite in this vibrant and enriching week of festivities! Here's to a week full of inspiration, empowerment, and a whole lot of Boston love. Let's meet, learn, and rise together!