Prioritizing wellness means making time to nourish your mind, body and spirit. Thankfully, Cambridge offers plenty of ways to stay well while traveling. (Yes, even in winter!) Whether you want to take a break or break a sweat, let these wellness tips be your guide to staying happy and healthy in the Hub.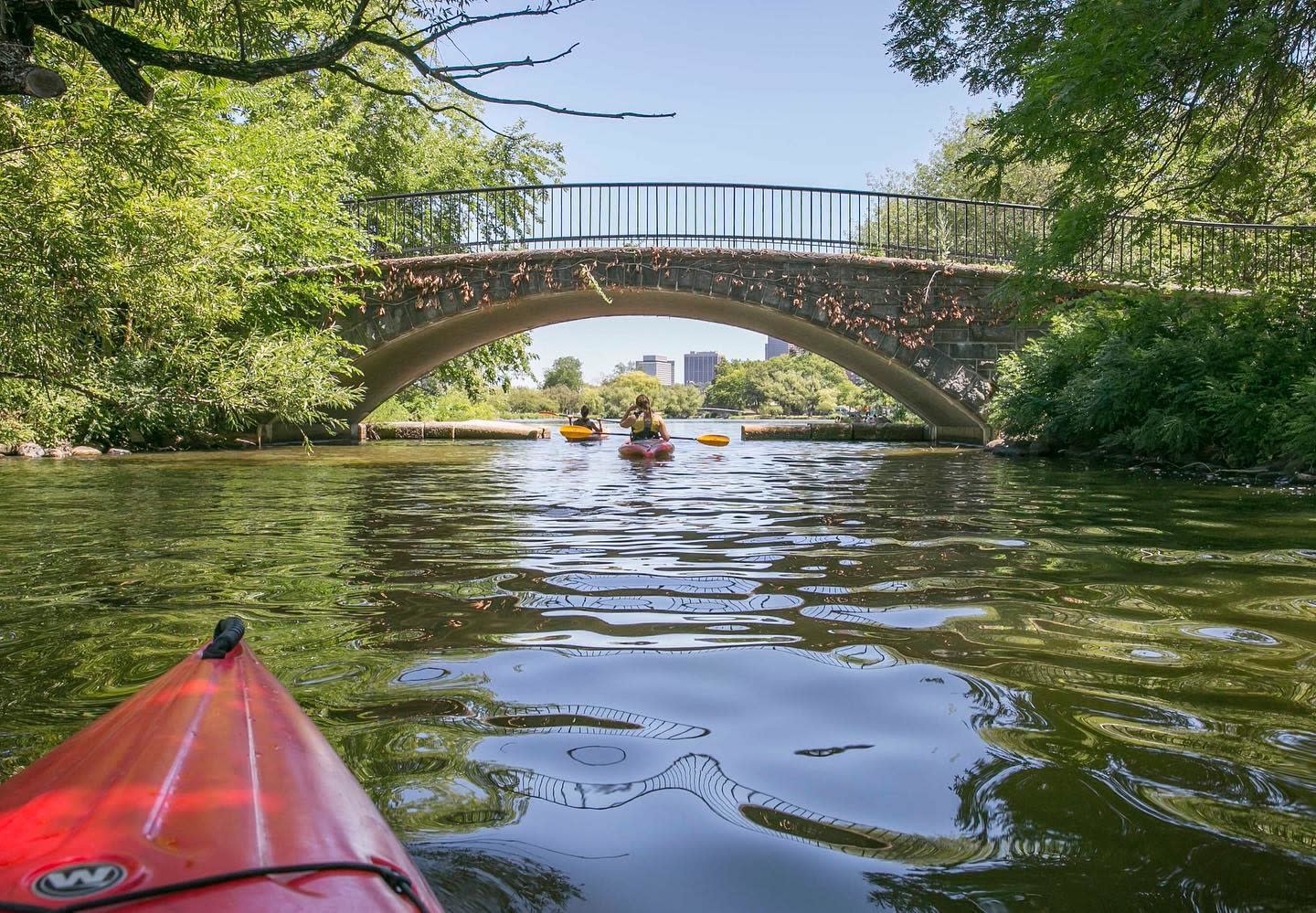 Stay Well in Cambridge, Massachusetts. (Photo Credit: @Kyle Klein)
Eat Well, Be Well
Caring for your mind, body and spirit starts from within. Give your body the fuel it needs to feel well with a healthy breakfast at Bambara Kitchen & Bar inside Kimpton Marlowe Hotel. The area's dynamic food scene has a little something for everyone, making it easy to find healthy dining options in every neighborhood. Enjoy local favorites like The Lexington and Café Beatrice just moments away at Cambridge Crossing.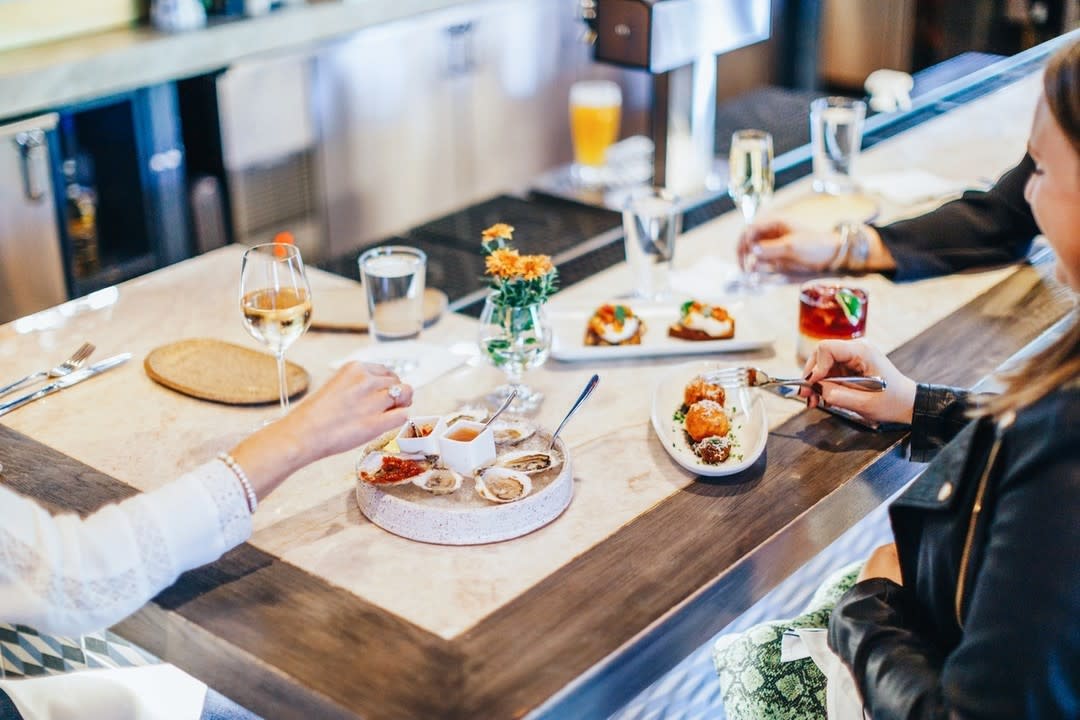 Stop by Bambara for breakfast, brunch, or dinner. (Photo Credit: @kimptonmarlowehotel)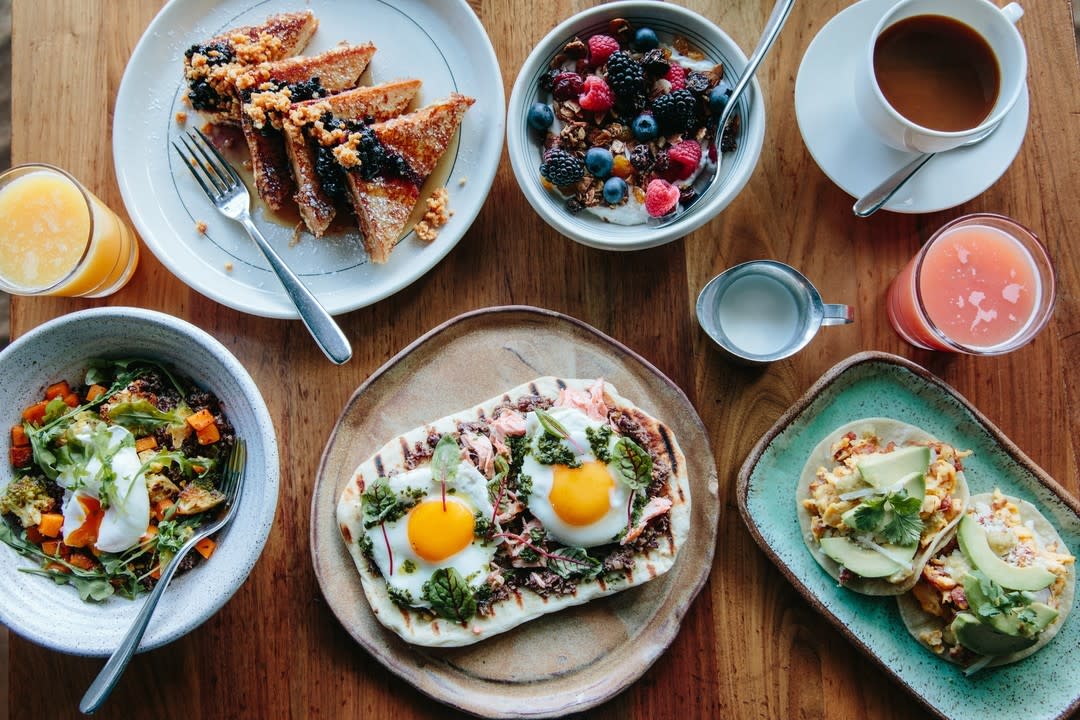 A taste of the brunch spread at Bambara. (Photo Credit: @kimptonmarlowehotel)
Get Moving, Indoors or Out
If the weather has you tempted to hide under the covers, don't worry. Stay cozy in the car and take a day trip out to the Green Mountains, enjoying idyllic scenery along the way. The Kimpton Marlowe Hotel offers a state-of-the-art fitness center, equipped with all the essentials – and extras, including the locally-designed Hydrow, a Live Outdoor Reality (LOR)™ rower, to stream on-water rowing workouts while indoors. 
Speaking of water, the nearby Charles River is a hub of activity year-round. Located just a few steps from the Marlowe Hotel, the Charles River running path gives runners and cyclists unparalleled views of the skyline and riverfront. Guests can take one of the hotel's custom public bikes for a spin, take a kayak or paddle board out on the river, or even get the kiddos moving with complimentary Micro Kickboard scooters.
Relax, Inhale, Exhale… and Repeat
You don't have to wander far from the comfort of your Kimpton bed to nurture your body and spirit. Yoga mats are waiting for you inside every room – so there's no excuse to "nama-stay" in bed for long. Fire up a complimentary, 30-minute vinyasa flow courtesy of @YogaByCandace or take a few minutes to practice meditation and set your intentions for the day ahead. The Marlowe even has a curated 22-minute guided video workout led by five-time Olympic medalist, Nastia Liukin.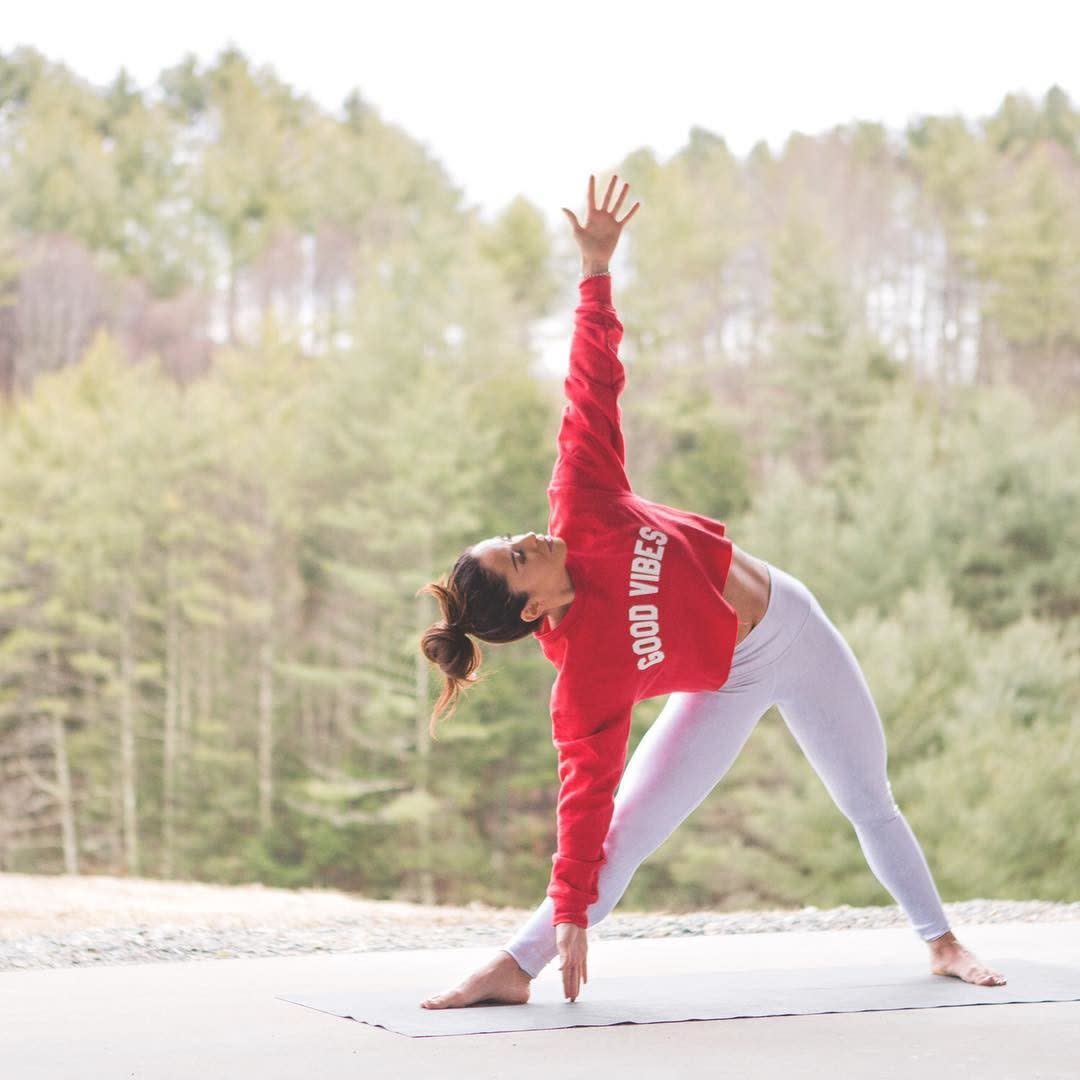 Complimentary yoga mats make it easy to start the day right. (Photo Credit: @kimptonmarlowehotels)
Stir the Senses
With the body and spirit in balance, the final step to feeling well is feeding the mind. This is easy to do in Cambridge, where many prestigious universities and colleges create an atmosphere as intellectually stimulating as it is culturally diverse. With museums, galleries and theatres so close by, it's easy to stir and stimulate the senses.
Tour the urban campus of the Massachusetts Institute of Technology (MIT) to discover cutting-edge art installations that blur the lines between art, science and technology. Art lovers adore the collections on view at the Museum of Fine Arts, Isabella Stewart Gardner Museum, and the Fogg Art Museum while the region's vibrant Theatre District hosts touring Broadway musicals, plays and comedy shows. And lastly, cross the river and take a tour of the Boston Public Library for a glimpse of some truly magnificent architecture.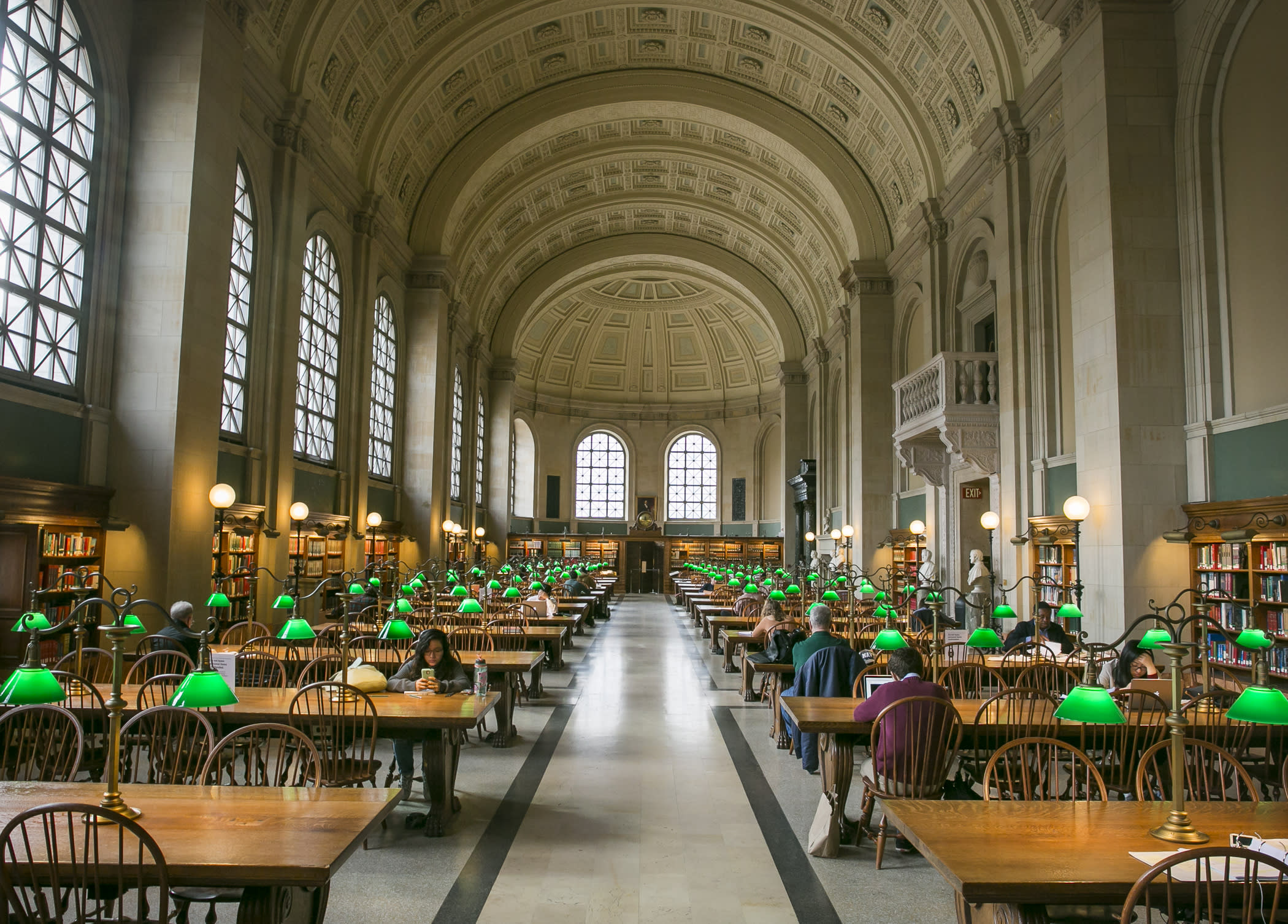 Take a walking tour of the gorgeous Boston Public Library. (Photo credit: Kyle Klein)
As our guest, helping you be your best self is at the heart of what we do. Our Cambridge hotel offers the perfect setting to invigorate your mind, body and spirit while traveling. We hope to see you soon!
Check out our full #StayWell series about self-care, wellness, and easy travel tips by following the tag below.