To the hardworking hospitality professionals working every day to make visitors and locals feel loved and supported, we would like to say...
Thank You!
Each week, we will be featuring a hospitality professional over our social accounts and this blog. This week we are excited to feature, Kathy Tallent from the Hilton Garden Inn Logan Airport.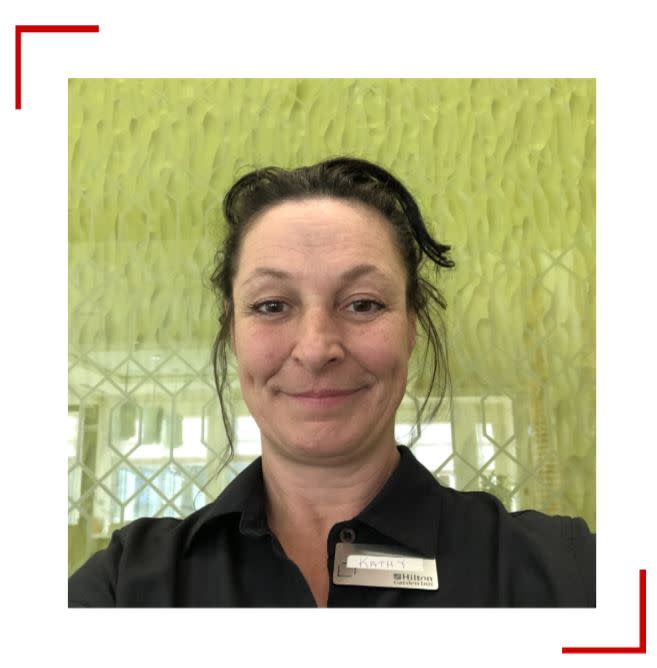 Meet Kathy!
What do you find most rewarding about working in the Boston Hospitality Industry?
What I find most rewarding about working in the Boston Hospitality Industry to start is the great people I get to meet and share this awesome city with! So many visitors are overwhelmed with all the choices but once we find their interests it's easy to suggest hidden secrets around their needs! Like the North End's little parks or the building lobby cut troughs to Downtown Crossing or maybe the ferries from Aquarium to the Islands!!!  Never mind the MBTA or Commuter Rail adventure sites that await! I have built relationships with guests that will last mine and my family's lifetime.
What is one memory from your career that stands out the most?
The one memory from my career that stands out the most is when a new, arriving guest was totally lost and trying to find us at 10 pm in a rain-snow storm.  We had them pull over safely, name a landmark and I headed out to show them the way presenting a hot cup of cocoa upon finding them!  Needless to say, we still exchange holiday greetings.  
What would your #LovefromBoston message be to the world?
My #LovefromBoston message to the world would be something like: Our hearts are always open to you and soon will be our restaurants, parks and beaches! Stay safe World - Boston can't wait to see you ALL real soon! 
Thank you, Kathy, for all of the incredible work you do!