With Boston's rich Irish history and routes and timeless celebrations, there is no better place to celebrate Saint Patrick's Day. We've gathered up our recommendations of the top ways to celebrate Saint Patrick's Day this year in Boston:  
1. Walk Boston's Irish Heritage Trail 
Walk in the footsteps of Irish immigrants and their descendant along Boston's Irish Heritage Trail. Learn about Irish American sculptors, poets, veterans, and politicians, such as John F. Kennedy and James Michael Curley, as you explore Boston from the Fens to Faneuil Hall. The Downtown Boston and Back Bay route brings you to landmarks such as the Massachusetts State House, the Boston Irish Famine Memorial, the Patrick Collins Memorial, Fenway Park and so much more.  
Self-guided trail maps can be obtained at the Boston Common Visitor Information Center at 139 Tremont Street, with 75–90-minute guided tours offered by the Boston Irish Tourism Association starting in the Summer.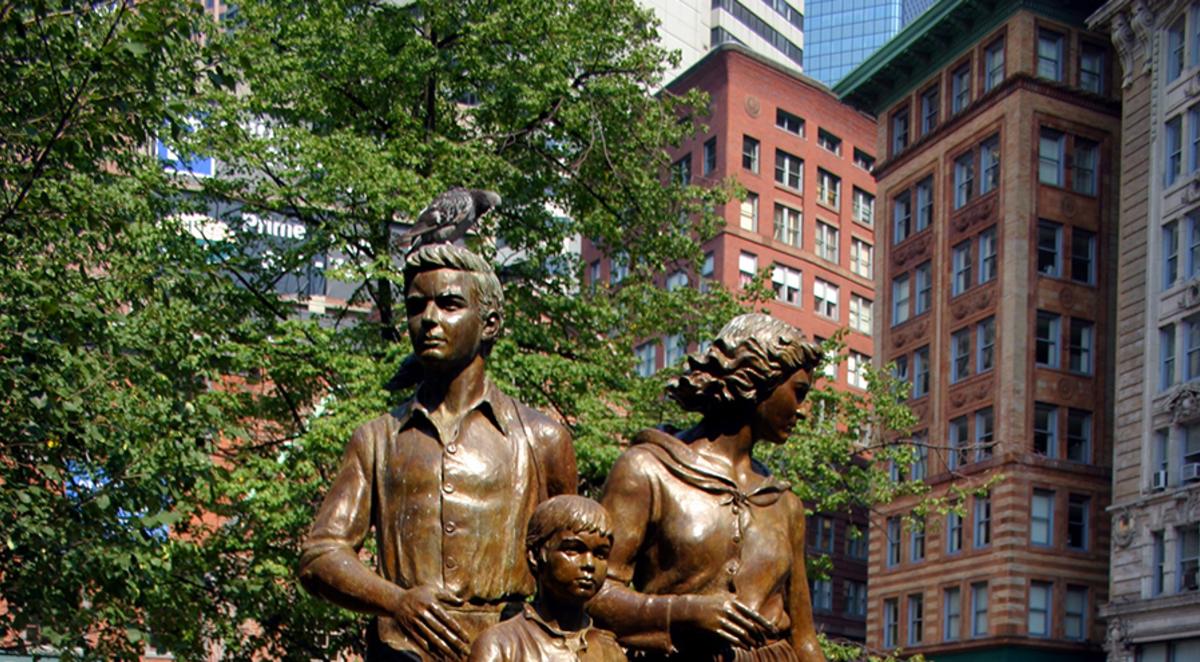 2. Celebrate in South Boston with the St. Patrick's Day Parade 
The annual South Boston St. Patrick's Day/Evacuation Day Parade returns on Sunday, March 19th. Beginning in Andrew Square and traveling through the city to the Broadway 'T' station, this parade brings Irish heritage, flare, music, celebration and more to the streets of Boston. 
Looking for the perfect pre-party for the parade? Join the SoWa Boston Power Station from 9AM – 1PM and food trucks, lawn games and live Irish music by the Boston Rovers. Learn more.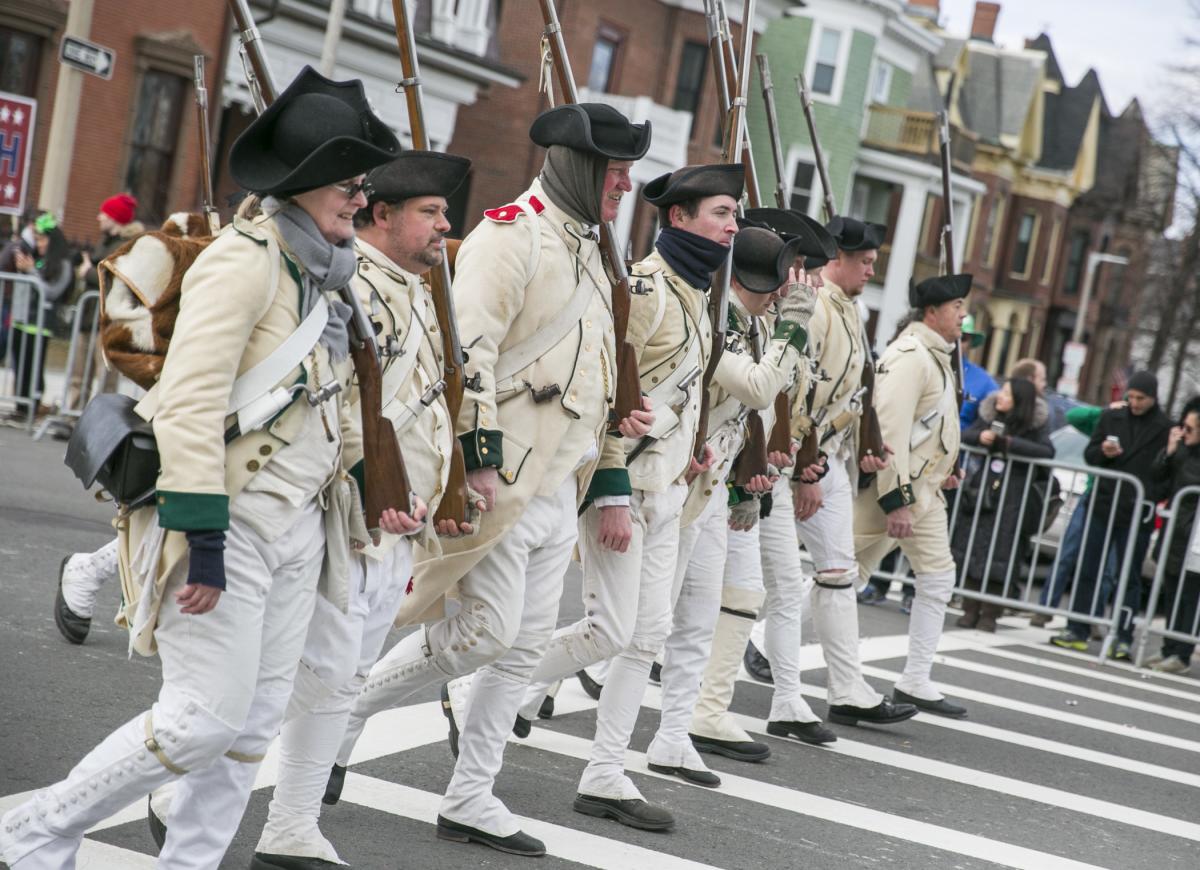 3. Ship up to Boston with the Dropkick Murphy's 
In what has become a Boston tradition, the Dropkick Murphy's join us once again to celebrate Saint Patrick's Day. This year performing at one of Boston's newest music venues, MGM Music Hall Fenway, the band will be shipping up to Boston for four performances from Thursday, March 16th through Sunday, March 19th.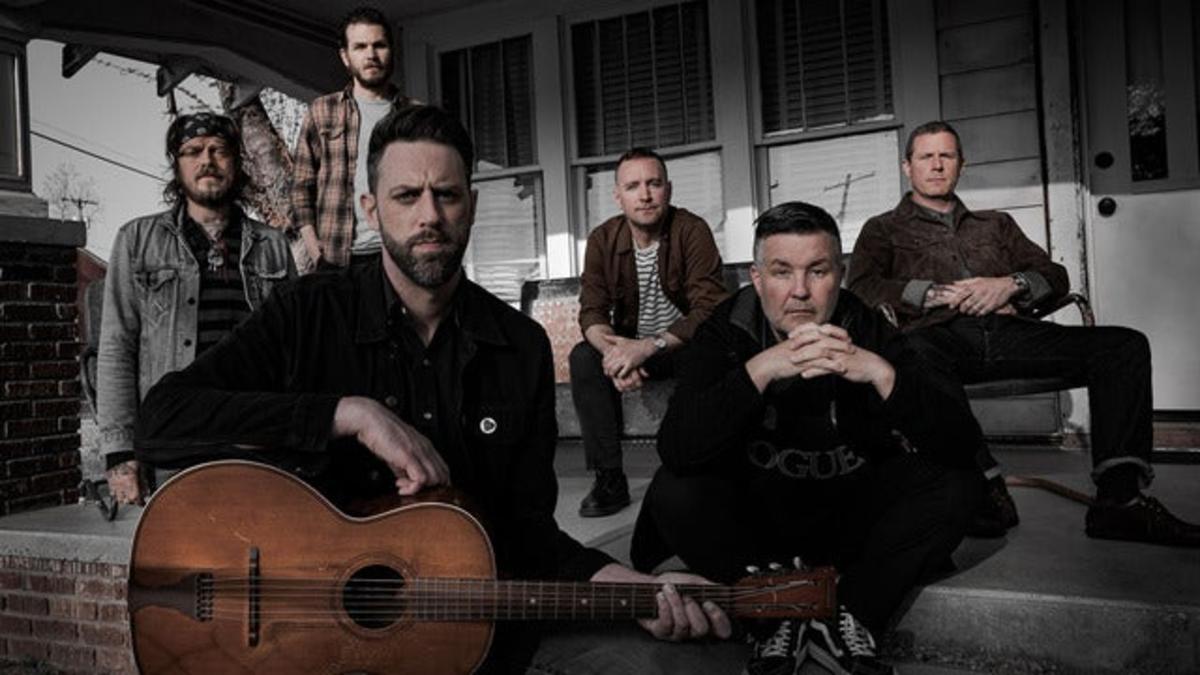 4. Irish Festival at Patriot Place 
Hosted Saturday, March 11th the 'Irish Festival' at Patriot Place celebrates the joy of Irish culture with live Irish music, step dancing, traditional Irish demonstrations and family-friendly activities. Gather your friends and family for live musical performances, Irish step dancing, authentic Irish pop-ups and merchants and the shamrock shuffle.  
5. Join Hollywood Fight Nights with Callum Walsh 
Get your St. Patrick's Day celebrations started early, on Thursday, March 16th, and watch Callum Walsh take on Leonardo Di Stefano Ruiz in the top billed matchup, and other great fights when Hollywood Fight Nights comes to Boston. 
6. Have a pint at one of Boston's Irish Pubs 
Boston is filled with dozens of traditional Irish pubs for locals and visitors to enjoy  - with many of them having special events Head to MJ O'Connor's and get a Guinness Glass Engraving on March 16th, visit Solas in Boston's Back Bay neighborhood, on March 17th for live music, Irish Step Dancing, and Irish Food Specials, or head to Ned Devines on March 18th and 19th and enjoy a traditional Irish Breakfast and stay for live music starting at 9PM on Saturday night.  
Other iconic Irish Pubs in the area include The Black Rose, Paddy O's, Mr. Dooley's and The Burren.  
Want to experience a bulk of fun in Boston during the month of March? Join TikTok's Bryce Hall as he tours through some of Boston's best and most lively downtown bars. 
7. Celebrate Downtown with one of Boston's Best Known Beer Brands 
Visit the Samuel Adams Boston Taproom in Fanueil Hall and enjoy a  Boston Brick Red, a Nitro Irish Stout on draft and their food special of Corned Beef Panini. On Friday, March 17th Up All Night band will be performing from 6-9pm to party the night away, and on Saturday, March 18th they'll have back to back sets by DJ Sprino DJ Javes. This event is not one to miss.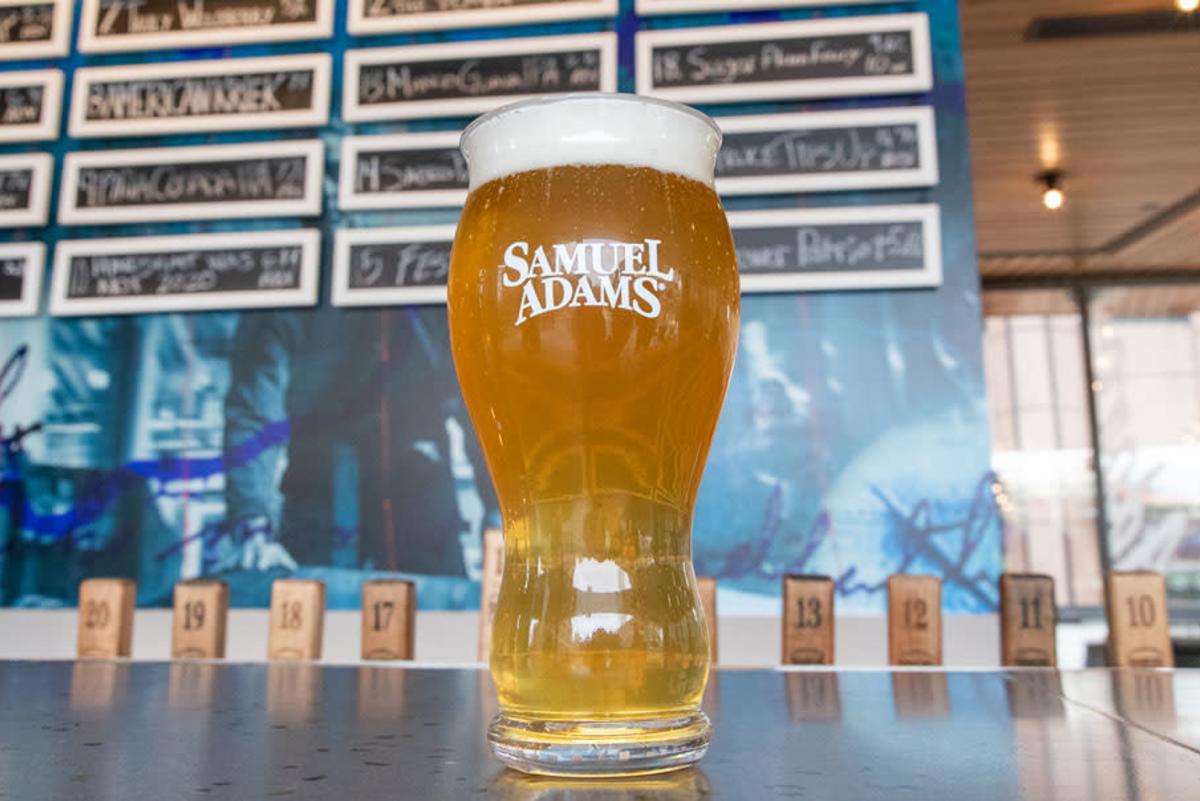 8. Get Lucky with the Boston Celtics 
Rock your best and brightest green this season as you cheer on the Boston Celtics. Visit one of Boston's Top Sports Bars and send some luck to our team as they play away.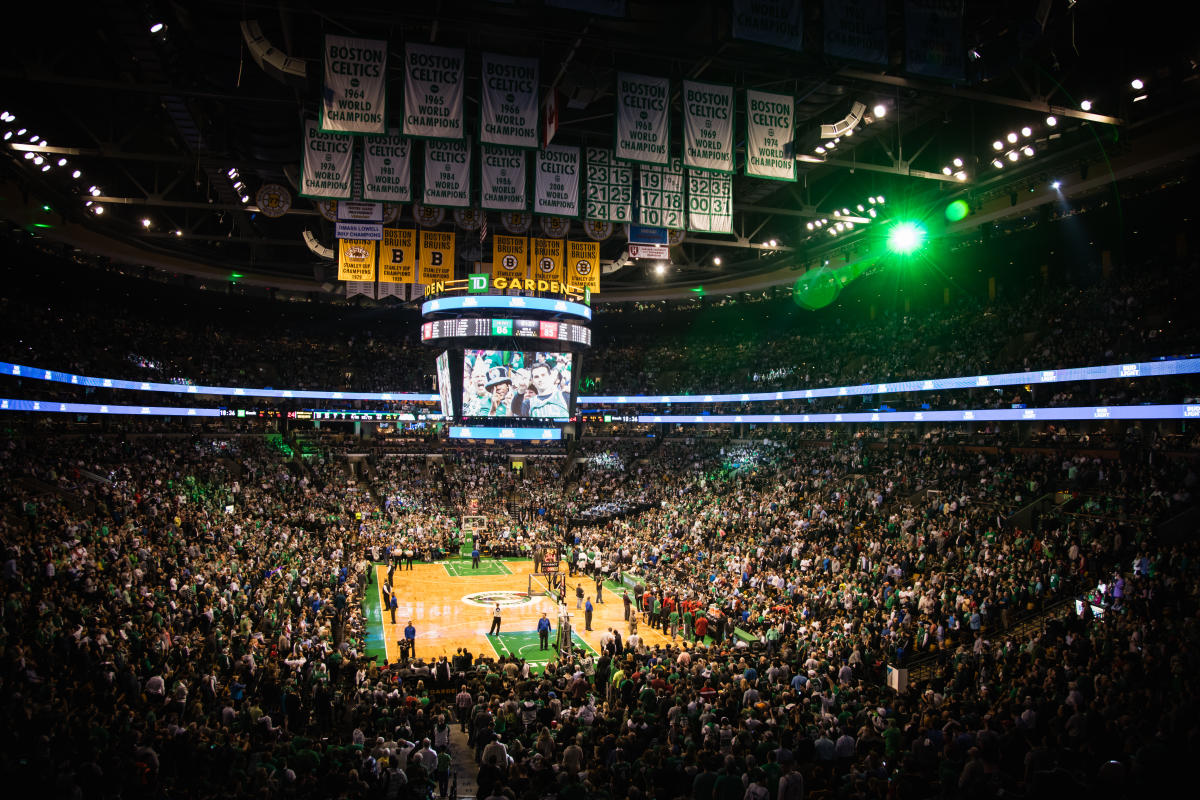 9. Laugh it Up in a Big Irish Way 
Grab your best green attire and join Laugh Boston as they celebrate Saint Patrick's Day with the one and only, Big Irish Jay on March 17 and 18. There's no better way to celebrate the luck of the Irish this year than with a hilarious night of comedy featuring the comedic stylings of Tyler Smith, Kane Holloway, Manny Martin, Brady Matthews, and "Big Irish" Jay Hollingsworth. This show is a one-of-a-kind celebration of all things funny and all things Irish, that you won't want to miss.  
10. Enjoy a Classic Irish Meal 
Check out some of Boston's best dining options serving up special menu offerings available for indoor, winterized outdoor or takeout. We recommend the Mustard Crusted Corned Beef from OAK Long Bar or taking 'A Trip to Ireland' with CLINK. at The Liberty Hotel.