4th of July in Boston - 2022
Attend the best birthday party in the country! Boston celebrates the 4th with spectacular fireworks, historical reenactments & more!
July 1 - 4, 2022
Annual Boston Harborfest Celebration 
Taking place July 1-4, the 2022 Boston Harborfest is a family-friendly event that includes historical reenactments, live music, parades and a fireworks display over Boston Harbor on July 2nd. 

Monday, July 4, 2022
2022 Boston Pops Fireworks Spectacular 
The Boston Pops July 4th Spectacular is slated to take place at the Hatch Memorial Shell on the Esplanade starting at 8:00pm. Keith Lockhart will lead a program featuring the Boston Pops orchestra with music icon Chaka Khan, along with Javier Colon and Heather Headley.  Special guests also include the Honor Guard of the Massachusetts 54th Volunteer Regiment, Middlesex County Volunteers Fifes & Drums, and Tanglewood Festival Chorus.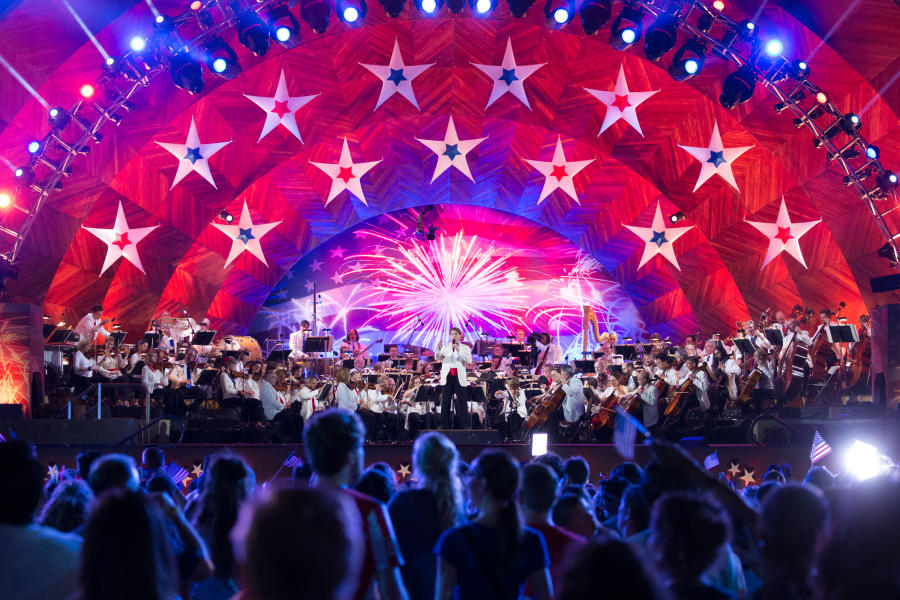 Freedom Trail
The famous Freedom Trail is a 2.5 mile red-brick trail through Boston's historic neighborhoods that tells the story of the American Revolution. 

Action Tour Guide offers a GPS self-guided audio tour of Boston's Freedom Trail, fully narrated mobile apps available for download.
Reading of the Declaration of Independence 
You can hear the Declaration of Independence read from the balcony of the Old State House —by the current Captain Commanding of the Ancient and Honorable Artillery Company—just as it was read to the citizens of Boston on July 18, 1776.
You can attend this year's reading at Harborfest on July 4, 2022. Or experience past readings of The Declaration of Independence through this link on YouTube, and in the video below by Burkco Video.
Boston is home to an unrivaled array of landmarks & institutions that reveal a storied history of ingenuity, innovation, & trailblazing leadership.
Boston - Airport/Chelsea/Revere
Boston - Airport/Chelsea/Revere
As a city surrounded by water and known for its seafood, Boston is the place to be this summer.
Extend your Summer in Boston experience! Make it an overnight with these Summer getaway packages from participating hotels.
Restaurants and unique culinary experiences around Boston
Enjoy sidewalk, patio and roof top dining al fresco.
GREAT DEALS
Our Great Deals offer specials, discounts and savings on: museums and attractions, tours, family fun and dining.