Michael D. Munn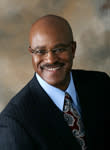 Michael D. Munn is the Chief of Staff and Director of Business Development for the Boston Convention and Marketing Center. The BCMC is the collaboration of the Greater Boston Convention & Visitor's Bureau and the Massachusetts Convention Center Authority responsible for the marketing, sales and promotion of 3 state-owned municipal convention facilities.
Michael's responsibilities include developing and managing programs to implement diversity initiatives that support Boston's multicultural and multinational qualities. The BCMC achieves this enterprise focusing on recruitment, education and assistance with the marketing efforts of multicultural and multinational organizations who wish to convene their respective events in Boston, Massachusetts. 
Prior to his tenure with the BCMC, Michael was Vice President of Sponsorship Programs for the National Managed Health Care Congress. NMHCC was the producer of several cutting-edge national healthcare, medical and pharmaceutical events. He was responsible for developing and presenting corporate sponsorship programs to senior-level sales, marketing and product management executives in the pharmaceutical and knowledge management industries.