Revere
Revere, MA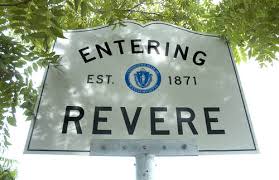 Website: revere.org
Facebook
Twitter
Instagram
MBTA: Located about 5 miles outside of downtown Boston, Revere is accessible through the Blue Line with stops at Wonderland, Revere Beach, and Beachmont.
Named after one of the most prominent figures in the American Revolution Mr. Paul Revere himself, Revere has a lot to share with visitors. This city and its coast were the site of the first naval battle of the American Revolution. It is also home to the oldest public beach in the nation, Revere Beach. In the early 20th century, this beach was popular among the working class. It boasted a multitude of amusement rides, attractions, restaurants, and clubs. However, the beachfront began to deteriorate in the 1950s until it became almost abandoned after the infamous Blizzard of 1978. The Massachusetts Department of Conservation and Recreation jumped into action and revitalized the beach, officially reopening in 1992. Revere is also home to Kelly's Roast Beef who claim to have invented the modern roast beef sandwich in 1951. 
The Revere Beach Partnership hosts the annual Revere Beach International Sand Sculpting Festival every July on Revere Beach. Over 500,000 people come out to enjoy the live entertainment, food trucks and of course, sand sculptures.
The Hampton Inn Boston Logan Airport is located less than 2 miles from Boston Logan Airport offering complimentary airport shuttle service. Complimentary breakfast, free parking for overnight guests, an indoor heated pool, fitness center and restaurant are all available at this...