Boston, Massachusetts is home to an unrivaled array of famous landmarks and institutions that reveal a storied history of ingenuity, innovation, and trailblazing leadership.  From the hallowed grounds of Fenway Park, to the iconic campus of Harvard University, and the resonant steps of the Freedom Trail and Black Heritage Trail, touchstones of Americana are sprinkled across greater Boston.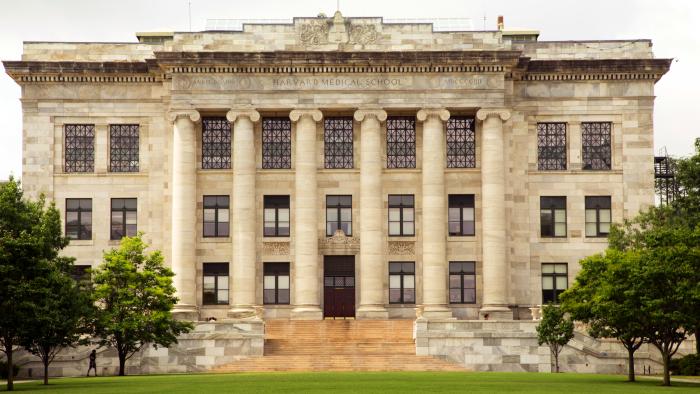 Harvard Medical School, Harvard University
African Meeting House, courtesy of the Museum of African American History
For those walking the Freedom Trail, deviate off the trail in Beacon Hill to delve deeper into Boston's African American history.  Further down the trail, as you reach Faneuil Hall, spend some extra time in the Marketplace browsing souvenirs and retail stores, grabbing a bite in Quincy Market, and enjoying the diverse lineup of street performances.  From there, follow the trail into the North End – Boston's oldest neighborhood – where the redolent steeple of the Old North Church reminds passersby of the two lanterns that directed Paul Revere's ride into the countryside.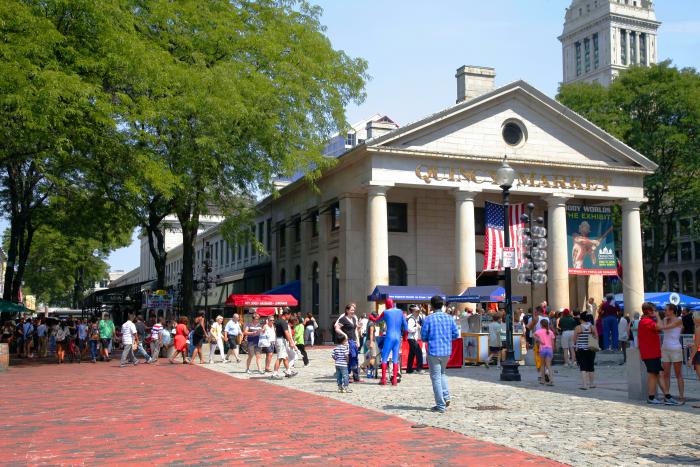 Quincy Market
Boston is full of landmarks.  In Copley Square, step into the beautiful halls of the Boston Public Library, the nation's first free municipal urban library, or visit Trinity Church, a signature example of Richardsonian Romanesque Architecture.  At Symphony Hall, experience a concert in one of the world's acoustical masterpieces.  Stroll across Massachusetts Avenue and you will find Christian Science Plaza, home of Boston's unique Mapparium and the Mary Baker Eddy Library.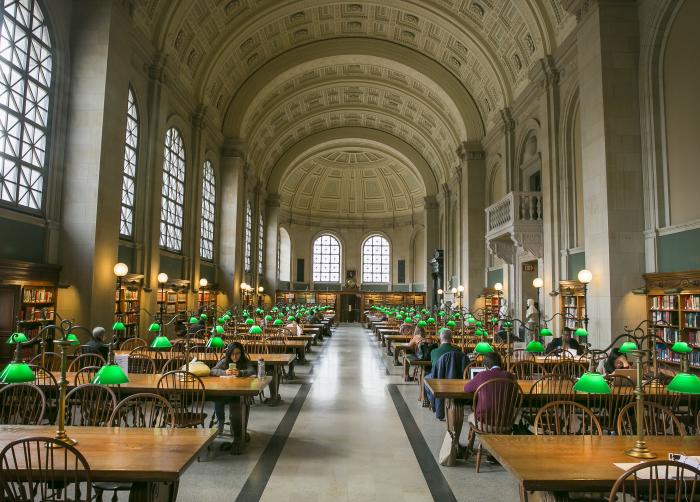 Bates Hall, Boston Public Library
In Boston, historical landmarks await you around every corner, as do amazing examples of architecture and "Boston firsts" that tell a singular Boston story.
Plan to explore Boston's rich history during your trip. Check out ideas like touring the Path of Presidents or the Freedom Trail and throwing tea into the harbor.