Celebrating our 20th Year (2003-2023)
BOSTON WELCOMES YOU!
We welcome you to Boston any time of year! As the Chair of the Multicultural Committee of Meet Boston, our Team stands ready to welcome you to our city for work, leisure, community building, or family matters. We are a city that cares about the hospitality of everyone who visits, convenes, or relocates to Greater Boston throughout the year.
We are a city that cherishes our historical past and embraces the present as we move forward to our future. As an international destination, Boston strives for excellence in diversity and inclusion within the travel and tourism industry.
Our Multicultural Committee dates back to the early 1990s when diversity emerged as a major priority in attracting people of color to our city. During that era, the city received high marks from conventions, including the National Black MBA Association, whose 5000 conference attendees were significantly impressed with the city's commitment to diversity and inclusion that it was building at that time. Fast forward to the relaunch of the Multicultural Committee in 2003, and our commitment has been stronger than ever.
We are a diverse city that cares deeply about spreading the value of diversity and inclusion wherever we go. The Meet Boston staff is ready to serve your needs as you plan your next visit, convention, conference, family reunion, or event in our city. Feel free to call me at (508) 947-5755 if my Committee or I can be of service to you. Together, we'll support your visit or event and will do our very best to make your stay in our city a memorable and meaningful one.
Most Sincerely,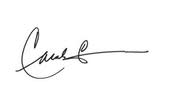 Carole C

opeland Thomas, MBA, CDMP, CITM
Diversity Speaker, Trainer and Certified International Tour Manager
Chair, Multicultural Committee
Our Mission
The Committee will support the Meet Boston staff in identifying opportunities to promote Boston to multicultural associations, organizations, and groups for future meetings, conventions, conferences, and tours. The Committee will also work to enhance the attraction of Boston for people of color nationwide.
6 Ways To Promote Diversity Throughout 2023
1. Watch Historical Movies - Movies like Selma, Lincoln & 12 Years A Slave can help you digest historical events from an emotional and historical perspective. 
2. Make Audio/Video Recordings of Your Oldest Relatives & Share Their Stories. 
3. TRAVEL - The BEST way to understand different cultures is through travel. 
4. Develop A Clear Knowledge Transfer System between generational groups. 
5. Visit Cultural Activities and Events that do not represent your ethnic group or sexual orientation. Example: Religious service or LGBTQ activity.
6. Exercise your Civic Right - VOTE in EVERY election. Participate in a Letter Writing Campaign. Demonstrate in a worthwhile social justice initiative.  
Our Multicultural Committee stands ready to welcome you to our city for work, leisure, community...
When you get here, whether it's for a weekend getaway or for the foreseeable future, we love you like our own. We see you. We...
Each Boston neighborhood tells its own story, a tale of community, culture, and eclectic commercial areas.