Spring has sprung in Boston! Visit America's Walking city as it blooms with breathtaking plant life. Check out our guide below to the top places to experience Spring in Boston. 
Boston Public Garden 
Boston is home to the first public botanical garden in America: The Boston Public Garden. Filled with a variety of beautiful plant life, this garden is the perfect year-round destination for a leisurely stroll. Come here to enjoy a relaxing picnic or take a ride on the famous Swan Boats.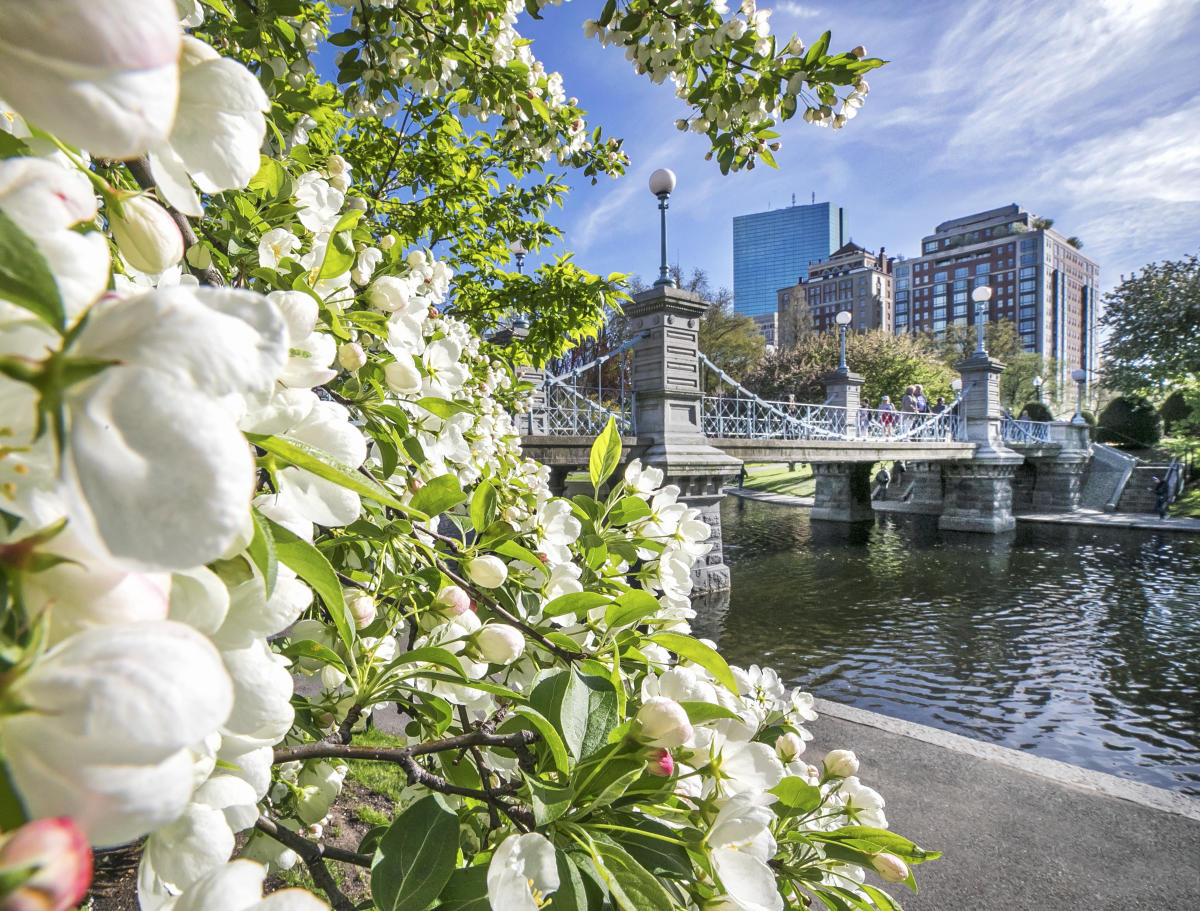 Copley Square
Also known as the "Art Square," Copley Square has been known as a gathering place for Boston locals and visitors! This square has been host to many major events in the city such as Boston's First Night festival, the Boston Marathon, farmer's markets and more.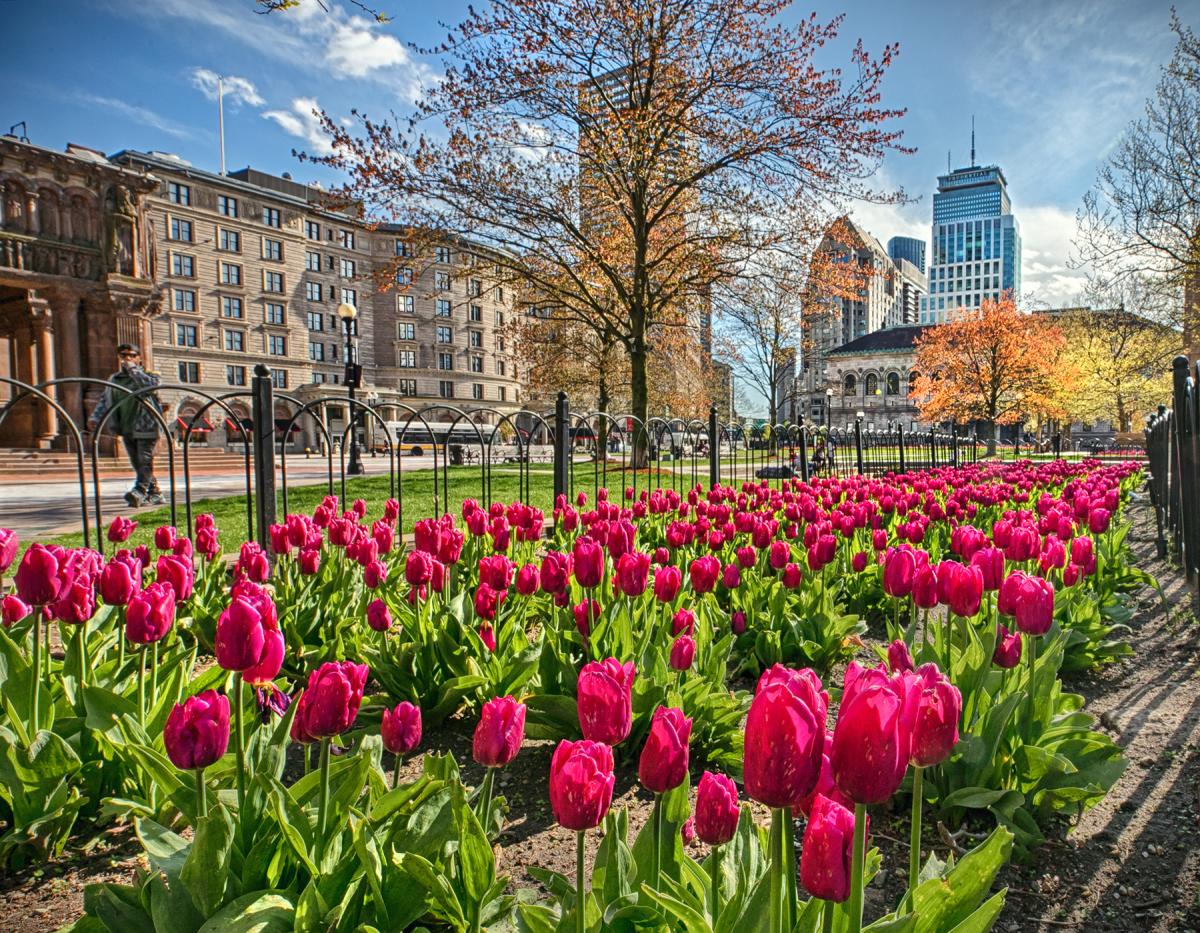 Fenway 
Most known for being the home of the Boston Red Sox, Fenway/Kenmore is a beautiful neighborhood to visit in the Spring. Take a walk through the area in between your visits to the MFA or Isabella Stewart Gardner Museum and watch while the Citgo sign lights up above a landscape of blooming trees.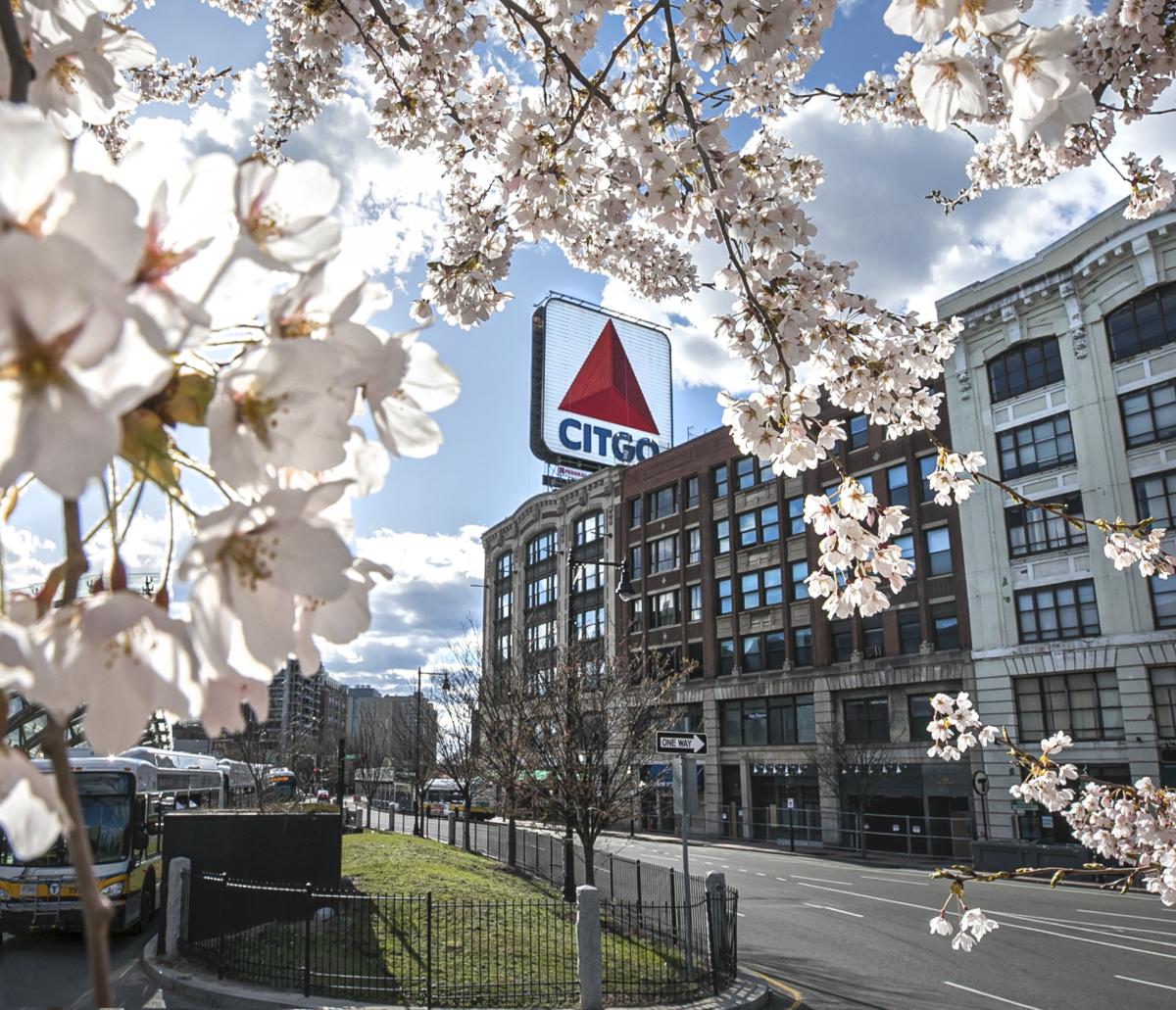 The Charles River
Location: Charles River
Separating Boston and Cambridge, The Charles River has some of the best views of both cities. The Charles River esplanade is a popular destination for biking, picnicking, kayaking or walks with friends. The recently updated Boston Esplanade Pedestrian Bridge makes it easier to get to the esplanade and offers unobstructed views of the Longfellow Bridge which connects Boston and Cambridge. 
Photo by: @smcc_photography
The Emerald Necklace 
Location: Citywide
This 100-year-old park system is made up of 1,100-acres of parks spanning from Boston's Back Bay through Brookline and Jamaica Plain to Franklin Park in Dorchester. The Emerald Necklace allows the visitor to explore many of Boston's neighborhoods and offers a range of experiences from relaxing on a shaded bench to outdoor recreation.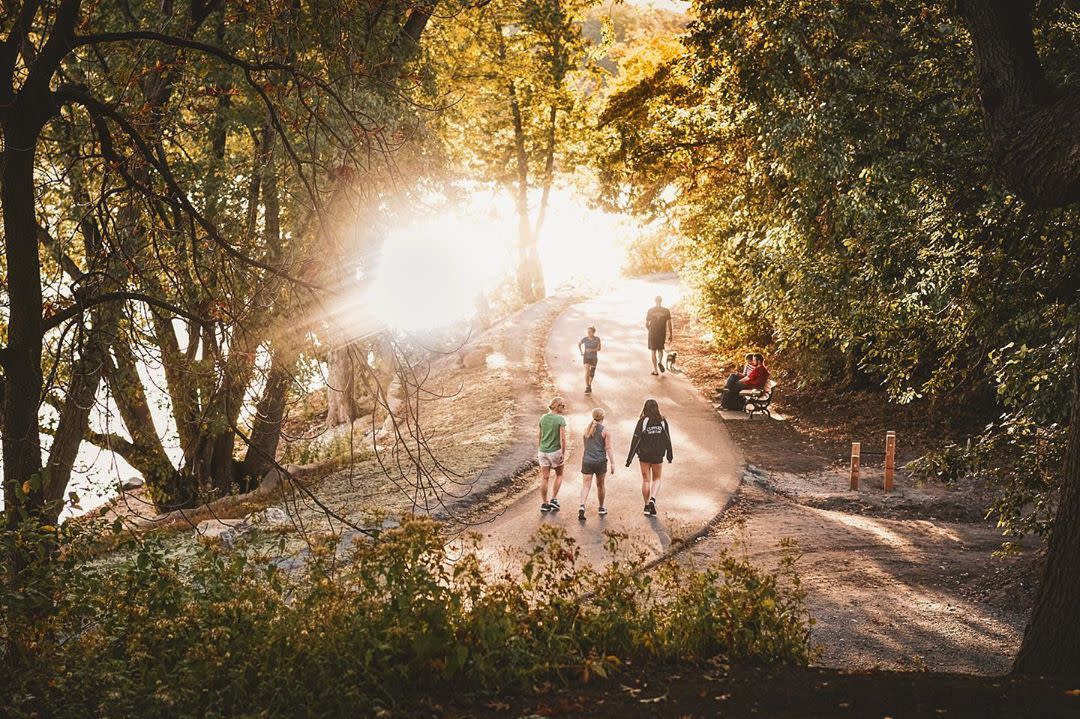 Photo by: @n.p.robert
Arnold Arboretum  
Check out the oldest public arboretum in North America! Established in 1872, the Arnold Arboretum of Harvard University includes more than 15,000 plants making it the perfect spring destination.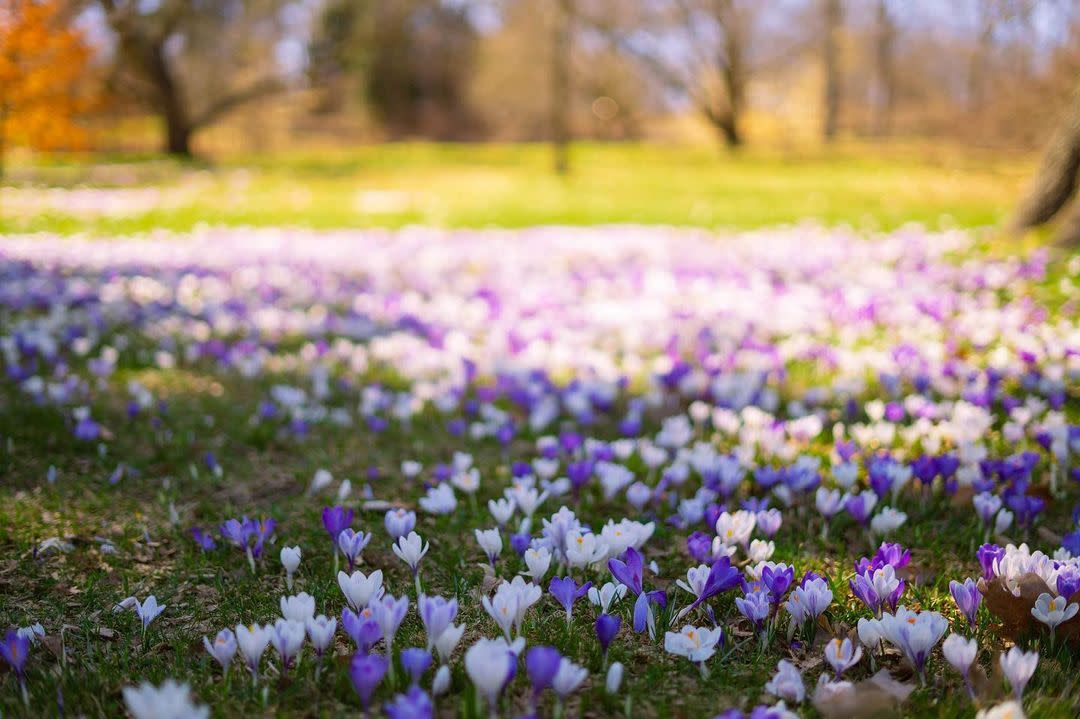 Photo by: @overlandlight
Rose Kennedy Greenway 
Location: Citywide
Whether you're taking an outdoor yoga class, viewing public art installations or grabbing a bite to eat at a nearby food truck, The Greenway always has something going on! This 1.5-mile modern park offers many amazing experiences and sights.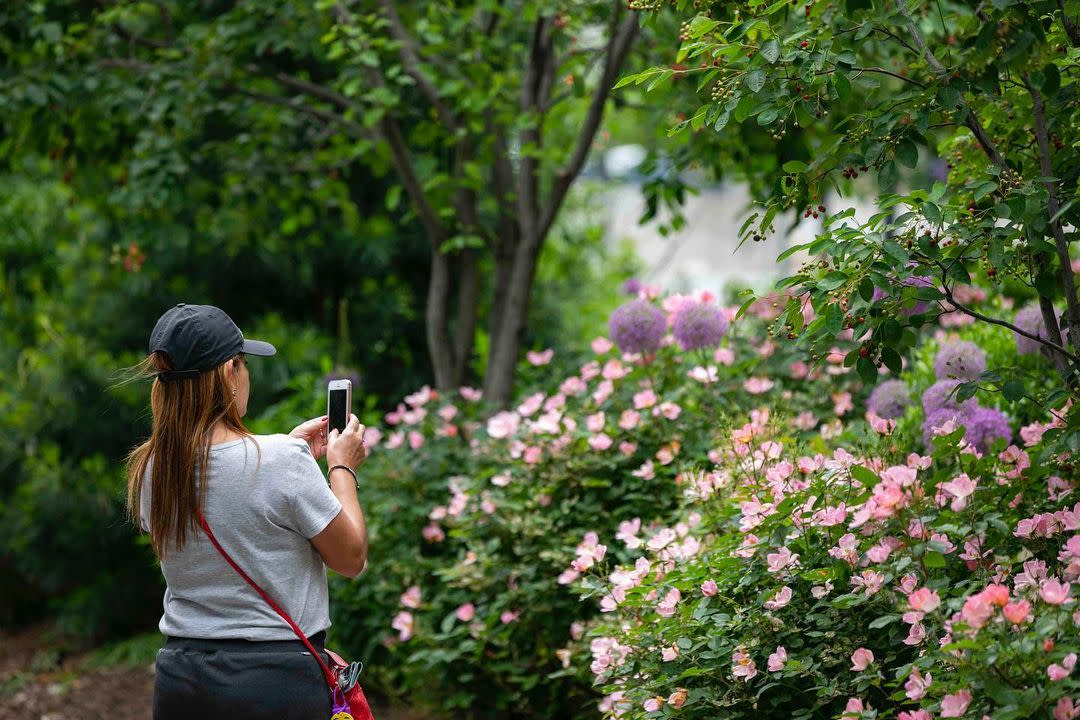 Photo by: Rose Kennedy Greenway