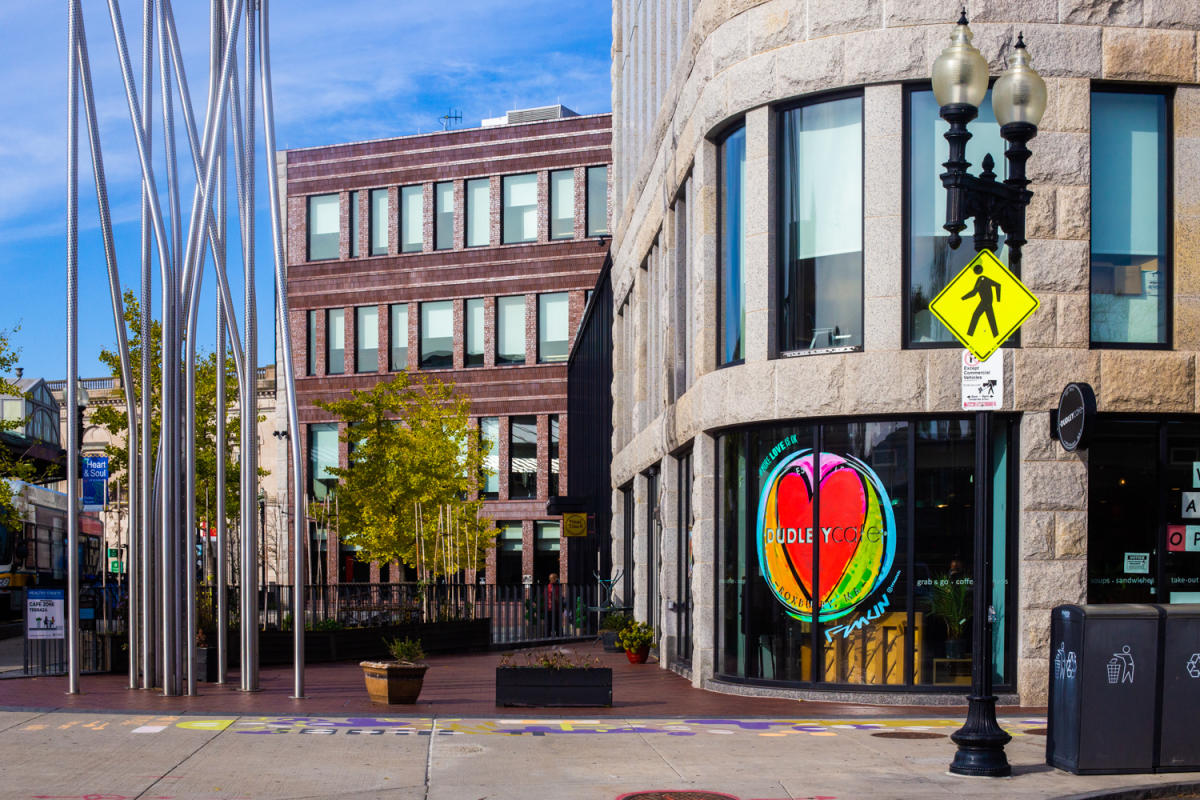 As part of the Greater Boston Convention & Visitors Bureau Neighborhoods Project, we recently spent 2 days in Roxbury capturing scenes and testimonials to create an authentic story about Roxbury as a community and cultural center.  We spoke to small business owners, artists, retailers, restaurant owners and neighborhood ambassadors. 
The conversation yielded what we know to be true – for over 250 years Roxbury has been an essential ingredient in the story of Boston as a pioneering and world-class city.  It was Roxbury that emerged as a protective barrier to fend off the British, it was in Roxbury where Dr. Martin Luther King, Jr. ministered at the 12th Baptist Church, and where Malcolm X lived with his sister during formative years, it was in Roxbury where jazz musicians defined that genre in Boston, and in the middle decades of the 20th Century no other area in Boston, save for perhaps downtown, rivaled Roxbury as a bustling commercial and cultural hub.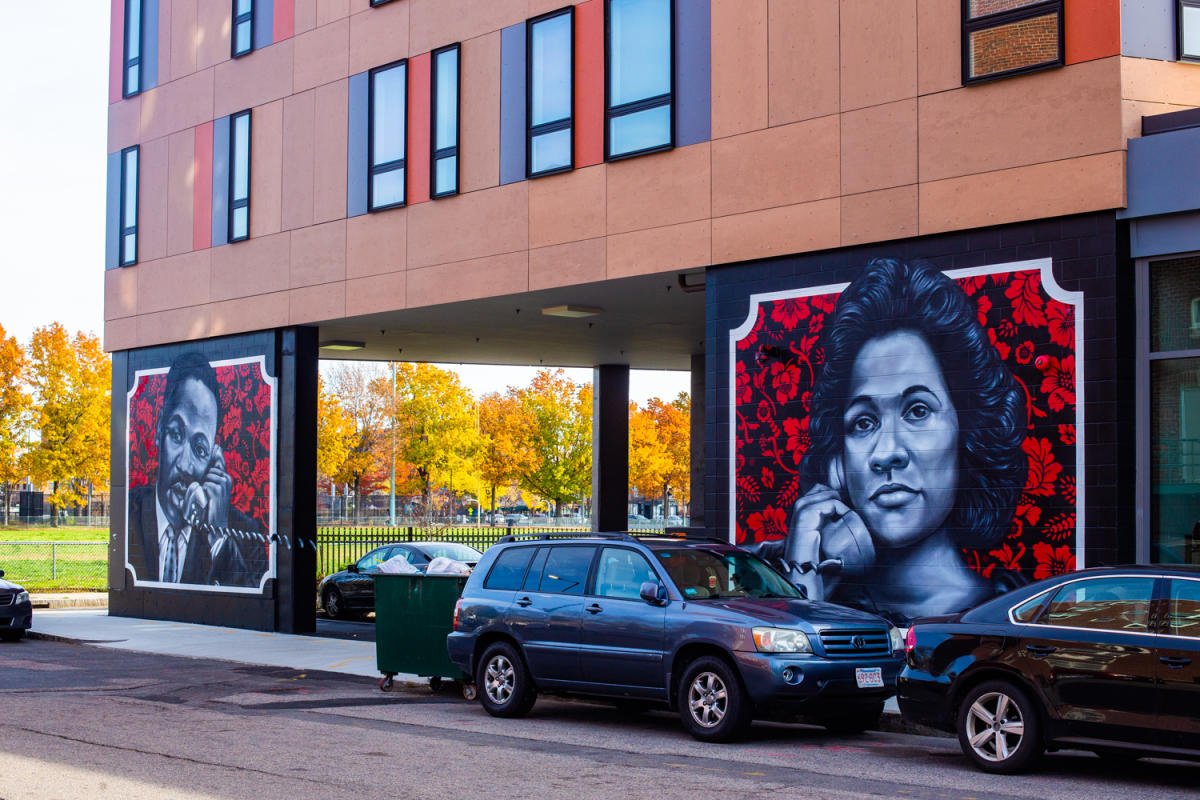 Mural by Rob Gibbs (@problak)
Today, Roxbury is a lab for artistic innovation, a beacon of boundless creativity; the neighborhood is both a canvass for that creativity and an incubator of it.  We had the honor of speaking with individuals such as Kai Grant from Black Market Nubian and the prolific artist Rob Gibbs (@problak), who shared their perspectives around art and artistic expression in Roxbury.  We engaged with Haris Hardaway from Final Touch and Cassandria Campbell from Fresh Food Generation and learned about #RoxburyLove and how community spaces can be cultivated from that love.  Nia Grace took us on her journey to become owner of Darryl's Corner Bar & Kitchen, a true melting pot where entertainment, food, and convivial comfort all come together as a true microcosm of Boston.  We heard from Leonard Egerton of Frugal Bookstore, who painted a vivid picture for us of how a young child enters his bookstore and lights up with the visceral emotion that only a child can display, and the sheer joy of seeing their face reflected on the book covers throughout the store.  And we heard from Catherine Morris, founder of the Boston Art & Music Soul Festival (BAMS), who recalled one festival-goer saying to her that BAMS Fest "feels like a Black Wonderland, it feels so Boston."
This is what the GBCVB Neighborhoods Project strives to accomplish.  Residents and visitors need to feel experiences that are "so Boston."  These neighborhoods, these communities, this amazing culture, is not the "Other" Boston, it is the REAL Boston where people live, work, play, create, and build.  We are here to tell that story through the eyes of those citizens, and their indispensable world views.  So the next time you are in Boston, or even if you live here, go discover what Roxbury Love means to you.