Experience some of the top Oktoberfest celebrations this Fall!
The calendar might not say October yet, but in Boston, the Oktoberfest celebrations are just around the corner! Over the next several weeks, the Greater Boston area will host new and returning Oktoberfest celebrations for you to experience. So, clean out your stein – or your lederhosen if you've got a pair – and prepare to indulge, or imbibe, in some of our favorite seasonal festivities.
Dorchester Brewing Oktoberfest: September 15 - 17
Dorchester Brewing is throwing a multi-day Oktoberfest bash! From Friday, September 15 to Sunday, September 17, sample the best sausages, enjoy specialty beer, participate in stein holding contests, and listen to live music!
More information here.
Trillium Oktoberfest: September 16 & 17
The Trillium Oktoberfest returns in 2023. Since it originated in 2019, the Oktoberfest at Trillium Brewing has brought a festive spirit to Canton, Fort Point, Fenway, and Greenway. Make sure to join them as they celebrate Oktoberfest with lederhosen, lagers, music, and German-inspired food! 
More information here.
Sam Adams Oktoberfest: September 22 - 24
As one of New England's original craft breweries, Sam Adams is a go-to destination for Oktoberfest celebrations. When you visit the event, you'll discover incredible German-inspired beers, live music, fest food, lawn games, and stein hoisting contests all weekend long. The events will take place at the Boston Taproom and the Boston Brewery locations.
More information here.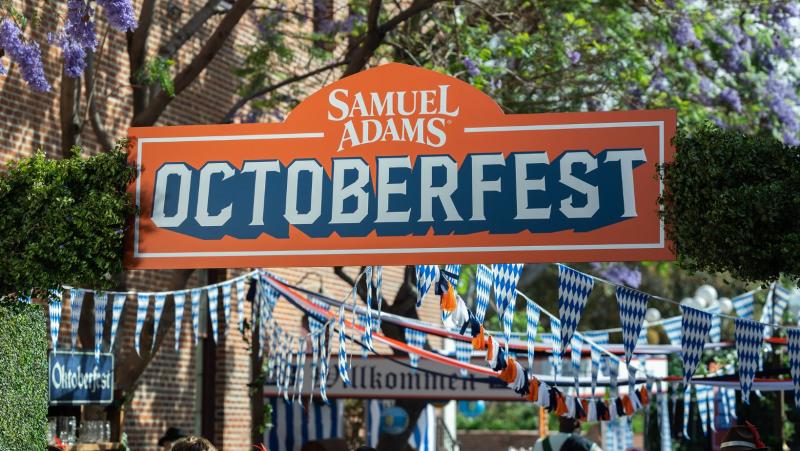 Photo courtesy of: Samuel Adams Boston Brewery 
Night Shift Octoberfest: September 22 - 24
Oktoberfest at Night Shift is back again! The Lovejoy Wharf restaurant gets festive with live music from the Hofbrau Polka Band and special Oktoberfest-inspired menu items.
More information here.
Fall Fest at High Street Place: September 23
September is the perfect time to check out High Street Place Food Hall! Their Fall Fest will include Oktoberfest flair with a beer garden featuring Notch Brewing Festbier and stein holding contests.
More information here.
Harpoon Oktoberfest: September 29 & 30
Harpoon Oktoberfest is Harpoon's biggest event of the year! Come to enjoy flowing taps, live oompah music, stein-hoisting competitions, and more with thousands of friends. Want to celebrate Octoberfest with your furry friend? Dogtoberfest is taking place on Sunday, October 1!
More information here.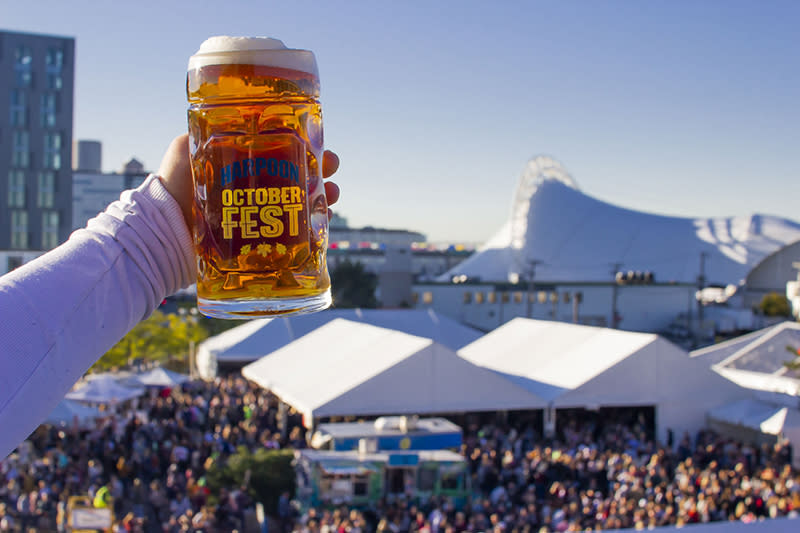 Photo courtesy of Harpoon Brewery
Octoberfest by Time Out Market Boston: September 30
Octoberfest is almost here at Time Out Market Boston. Mark your calendars for their two-day celebration that features tastings of German-style beers from local breweries paired with stein hoisting contests, German drinking sing-a-longs, a photo booth, and an Octoberfest outfit contest. So, ring in Fall as they do in Bavaria right in Fenway!
More information here.
Oktoberfest at Wachusett Mountain: September 30 & October 1
Raise your steins and toss the empty kegs as you eat, drink and celebrate with live German music, contests, shows, craft, farmers' market vendors, and activities for the whole family at Wachusett Mountain's annual Oktoberfest!
More information here.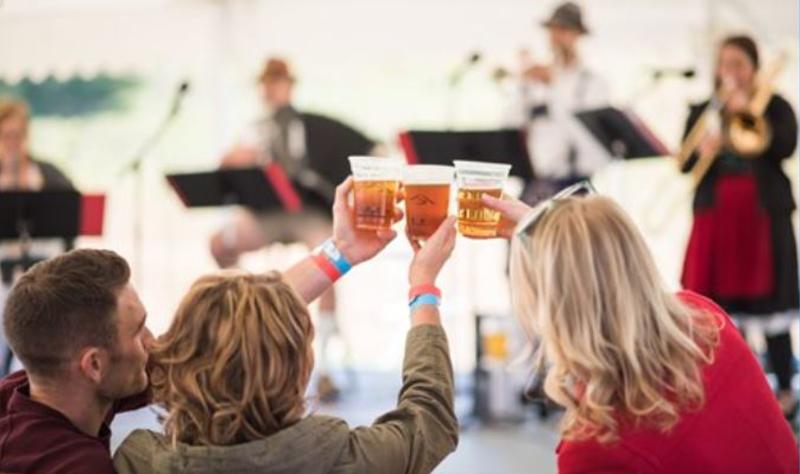 Photo by: Wachusett Mountain
Oktoberfest in Harvard Square: October 8
The Harvard Square Oktoberfest is big. Each year, this event welcomes over 100,00 attendees to Harvard Square! The annual Oktoberfest features the legendary HONK parade, a Sam Adams Beer Garden, 50+ international food vendors, multiple stages of live entertainment, sidewalk vendors, and family-friendly activities. 
More information here.
With great weather and outdoor dining season in full swing, Boston is excited to welcome you back to the beer and wine garden…
Photo by: Belkin Family Lookout Farm Don't tell the other seasons, but Boston is at its most beautiful in the Fall. When the…
There's nothing quite like Fall in Boston. As the air turns brisk and the leaves start to change, the Boston area transforms…