Seeking some outdoor adventures in Boston? Get away from the hustle and bustle of Beantown and step into the great outdoors! Boston has many opportunities to reconnect with nature, from secret islands just outside the city to peaceful oases within the city limits. Check out our list for some of the best outdoor areas in Boston to explore with a group!

Quincy Quarries Reservation
Located about 25 minutes outside of Boston, history buffs and outdoor enthusiasts alike will enjoy Quincy Quarries Reservation. The quarries operated from the late 19th century until the mid-20th century, and during their peak, they produced high-quality granite that was used in various construction projects, including buildings, monuments, and bridges. Today, the park is filled with granite slabs covered in street art and is a great place for bouldering and rock climbing.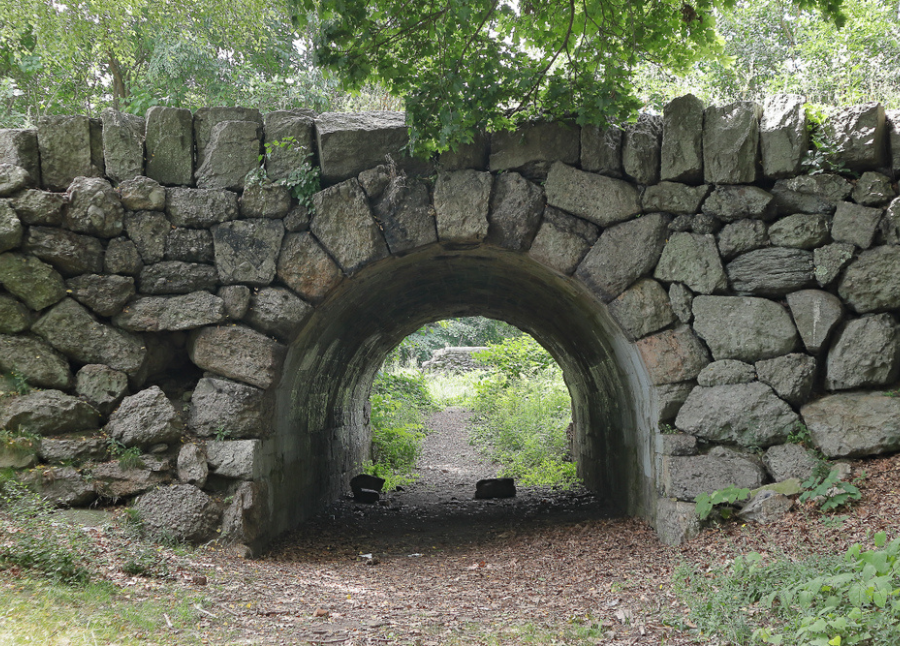 Franklin Park
Spanning nearly 500 acres, Franklin Park is a well-known and loved park in Boston. And with the Franklin Park Zoo, 72 acres of scenic wilderness, a golf course, playgrounds, an amphitheater, and tons of walking trails, it has something to offer everybody in your group. Recently, Franklin Park has been pledged with $28 million to go towards its revitalization, meaning there are even more opportunities on the horizon to enjoy this space in Boston with a group.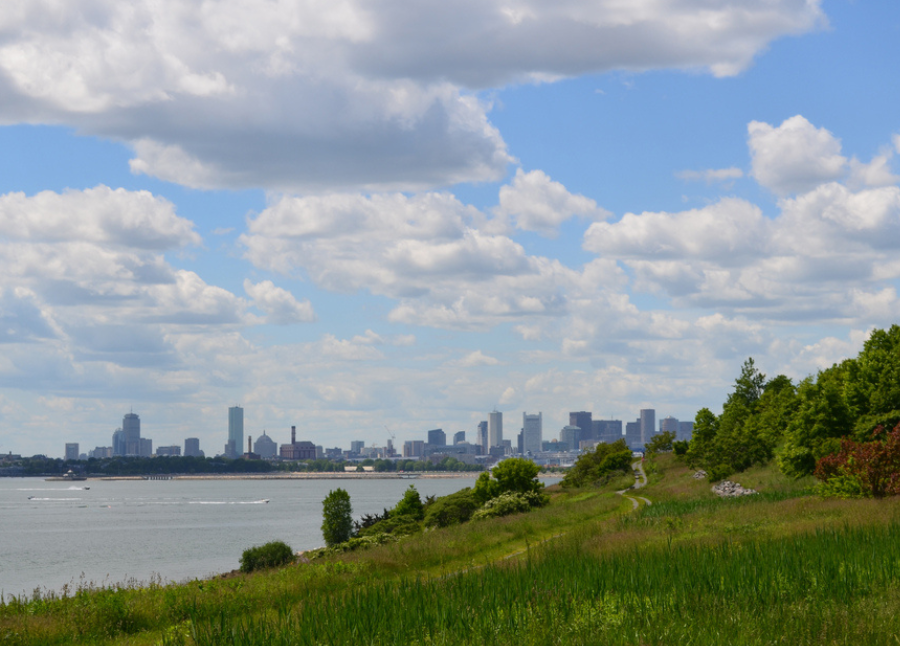 Spectacle Island
Spectacle Island is a 20-minute ferry ride outside of Boston and offers stunning views of the Boston Skyline, along with a sandy beach and peaceful walking trails. The island was named for its unique shape, which resembles a pair of eyeglasses or spectacles. Head to this open island for sunbathing, picnicking, and second-to-none views of the Boston Harbor and skyline. Be sure to bring some umbrellas for your group, as there is very little shade on the island.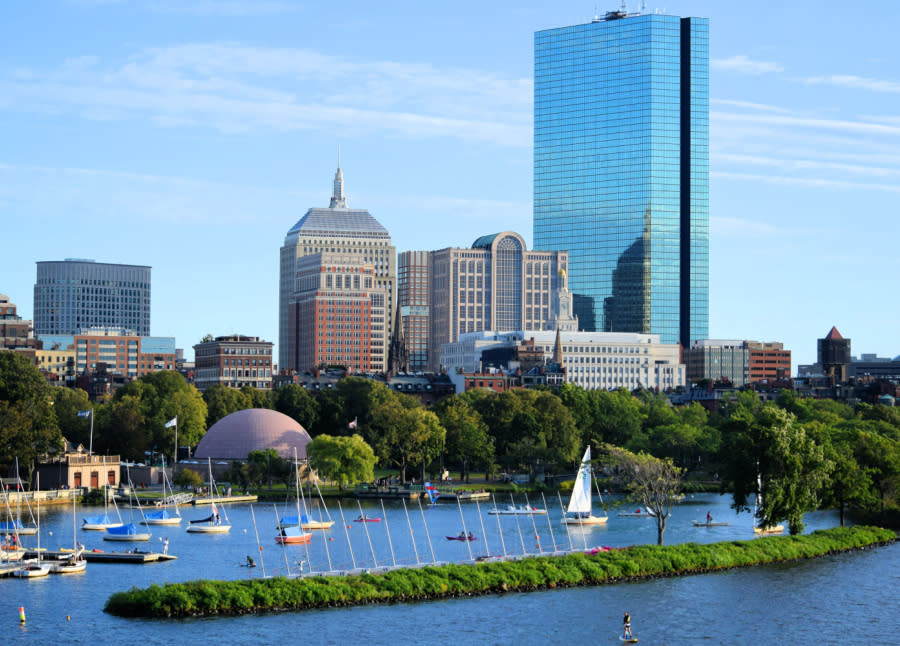 The Charles River Esplanade
Catch scenic views of the Charles River when you walk along this three-mile stretch in the heart of Boston. Starting at the Museum of Science and ending at the Boston University Bridge, the Esplanade has well-maintained paths for walking, jogging, and biking, along with boat and kayak rentals, public art installations, and many festivals and events throughout the year. If you want to attend one of the Esplanade's many annual events with a group, like the Summer Dock party or Moondance Gala, be sure to look into group transportation options, as parking can be limited and fills up fast for larger events.
Arnold Arboretum at Harvard University
Free of charge and home to more than 15,000 plants from over 4,000 different species, the Arnold Arboretum in Boston is considered one of the best arboretums in North America. Several of the plant species are endangered or even extinct in the wild, and the arboretum is a leader in botanical research and education. Head to the arboretum with a group to see beautiful blooms, participate in workshops and classes, or even attend one of their many annual events like Lilac Sunday. It's also a beautiful venue to host private group events like weddings, baby showers, and corporate outings.
No matter how long you've lived here or how many times you have visited, Boston is a beautiful city with plenty to do and see. Whenever you decide to check out some of Boston's outdoor adventures with a group, be sure to find reliable group transportation. A Boston charter bus rental offers advantages over traditional options like Uber or MBTA, such as a set schedule, flexible routes that you choose, and a professional driver to take the wheel.
All photos ©Shutterstock, courtesy of National Bus Charter Boston.