Header photo courtesy of Museum of Fine Arts
MLK Day is approaching and Boston is a special place to celebrate Dr. King's life and legacy. King considered Boston his second home, the city where he met his wife Coretta Scott King and where he earned his Ph.D. in Theology from Boston University. 2023 will be a particularly poignant year to remember Dr. King's relationship with Boston, as this year we will unveil The Embrace memorial on Boston Common, a sculpture memorializing the legacies of Dr. Martin Luther King, Jr., Coretta Scott King, and the many civil rights leaders who worked alongside them in Boston.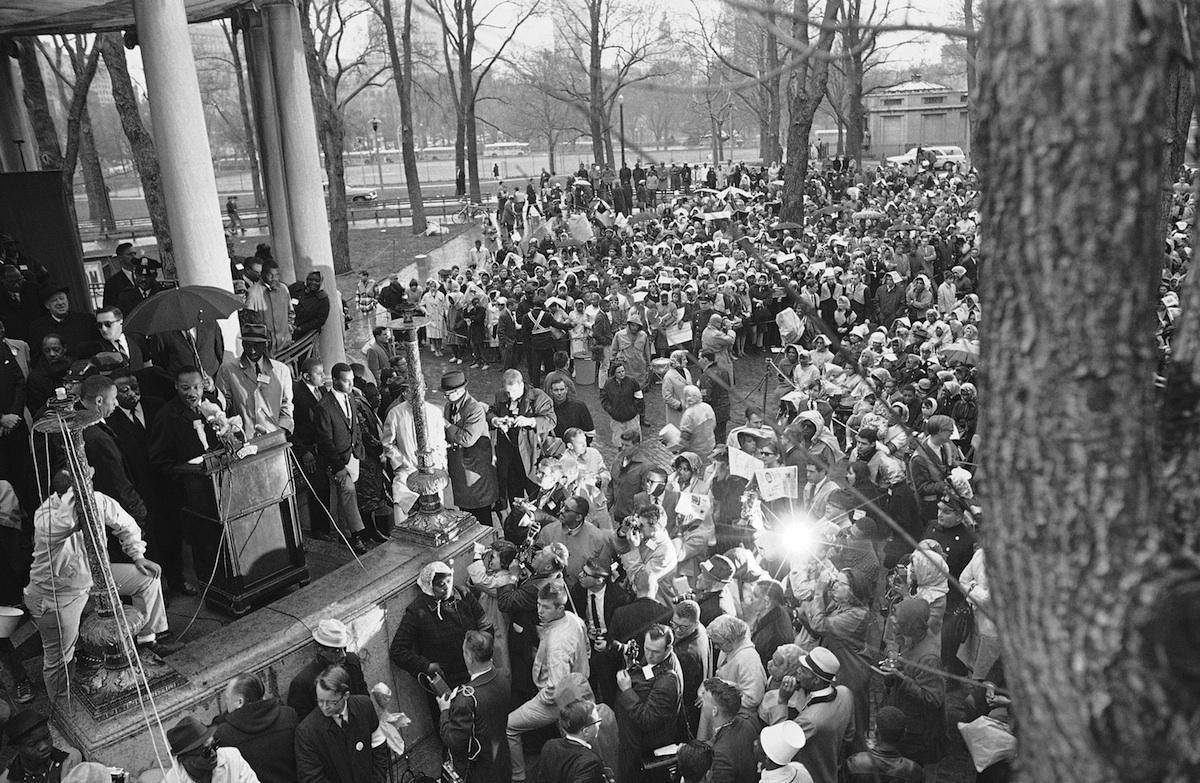 King returned to Boston several times in the 1960s to deliver powerful speeches of unity, equality, and perseverance. In March of 1963, just weeks before being jailed in Birmingham, King spoke at Ford Hall and said, "the estrangement of the races in the North can be as devastating as the segregation of the races in the South." Two years later, a mere month after his march from Selma to Montgomery, King journeyed to Boston and addressed the MA State Legislature before leading the first civil rights march in the Northeast from Roxbury to Boston Common. In a speech on the Common, he decried the "twin evils of housing and employment discrimination."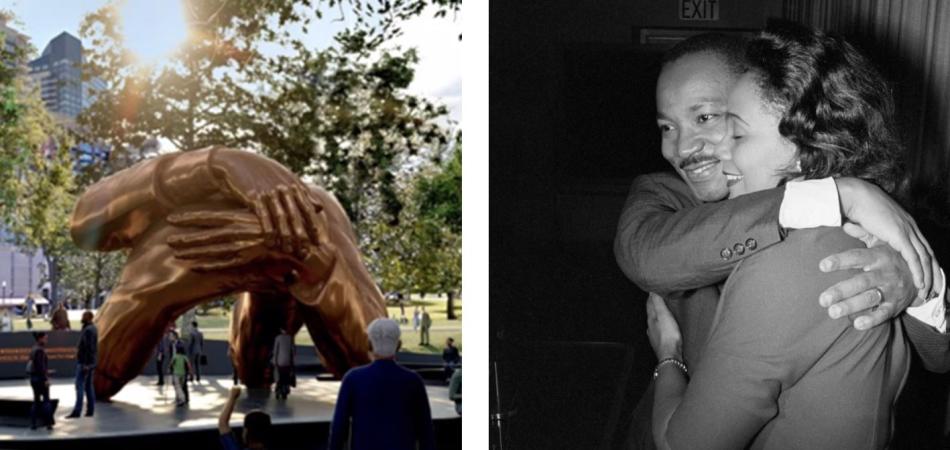 If one imagines King's life as a tapestry, Boston ties together some important threads. For this reason, it is appropriate and imperative that civic leaders, activists, and philanthropists in Boston have come together to imagine spaces in the city to memorialize Dr. King's life and to continue his mission. In time, these areas will coalesce to reflect a physical bookend of King's famous march through Boston in 1965, with a Center for Economic Justice constructed in Roxbury and a poignant and provocative King memorial residing on Boston Common. Meet Boston is invested in these outcomes and has made King Boston the charitable partner of two Dine Out Boston programs. Ultimately, memorials and monuments are significant reminders of those movements, epochs, and individuals that we, as the American people, choose to uplift because they uplifted us; they represent so much more than specious symbols of the American past. This is a vital and ongoing conversation in America, and Boston, in 2023. 
Here's how to celebrate MLK day 2023: