Popularized by the hit TV sitcom, Parks and Rec, 'Galentine's Day' is celebrated every year on February 13th. This modern special holiday redirects the romantic couple focus of Valentine's Day to a celebration of these relationships between you and your best friends.   
So grab your friends, your mom, your guys, your gals and even grandmother and check out our 20 recommendations of things to do in Boston and beyond to celebrate the best kind of love during the month of February: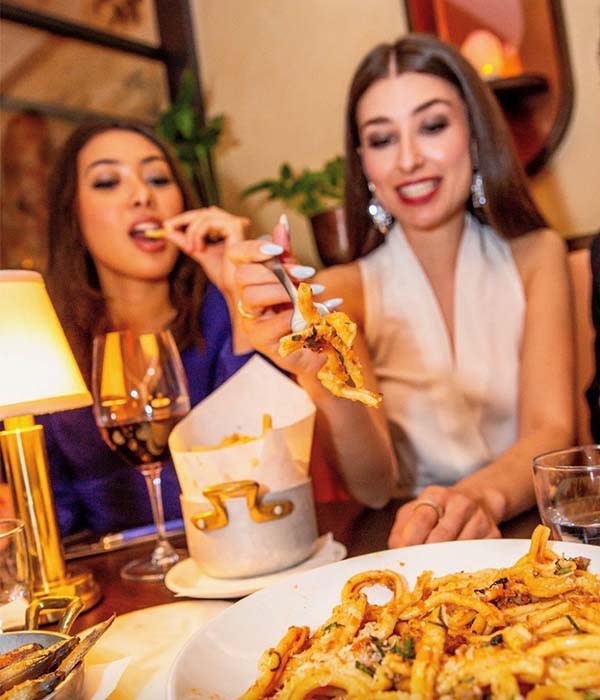 Located in Boston's Back Bay, finish off a day of shopping on Newbury Street or the Prudential Center with a glass of wine or a beautiful cocktail at one of our favorites – Rochambeau. A fun vibrant French restaurant and café, Rochambeau is the perfect place to warm up and gather with your gals (or guys). Enjoy their expansive wine list or their modern menu of French Cuisine from Chef Phil Lewis.  
 
Have a large group of friends you want to celebrate with? Inquire about the 'Rose Room' when booking your party. We promise the vibes are what 'Girls Night' dreams are made of.
2. Fleeting Love and Pop-ups with Eataly Boston
Located in Boston's bustling Back Bay neighborhood, Eataly transports visitors to Italy through dining options, food markets, cooking classes, special events and more. Check out some of our personal picks to celebrate with this Galentine's Day: 
Valentine's Day Soiree on February 9:   
Indulge in heavenly pairings with your best amici. Explore Eataly's marketplace while enjoying over a dozen vini, artisanal cheeses, sweets and more. There is no better night out.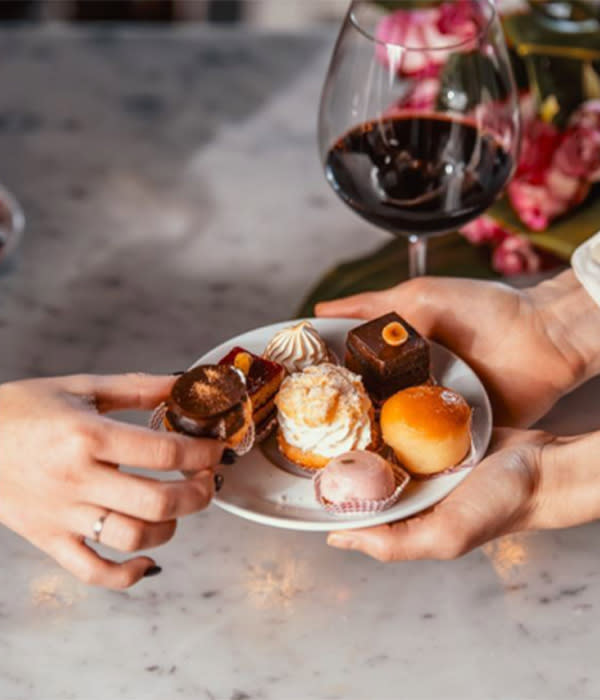 Floral Arranging with Bubbly N' Blooms on February 10: 
Learn the basic skills needed to make your own bouquet with Bubbly 'n' Blooms. Select from the best florals and greenery while enjoying wine and treats from the Eataly markets.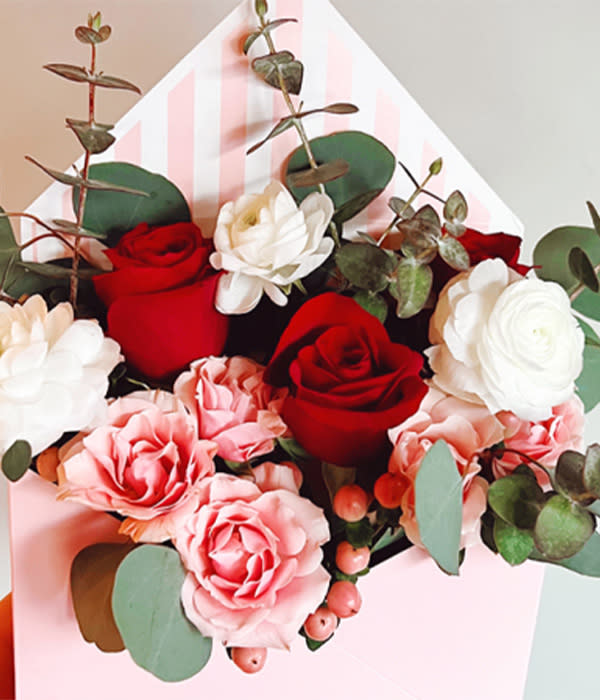 Singles Pasta Night on February 13:  
Join Eataly for a night of mixing, mingling and delicious Italian cuisine. The night will start with a pasta making class, taking you on a tour of three different authentic dishes while enjoying wine pairings with each dish. Bring your best friends or say 'ciao' to a new one!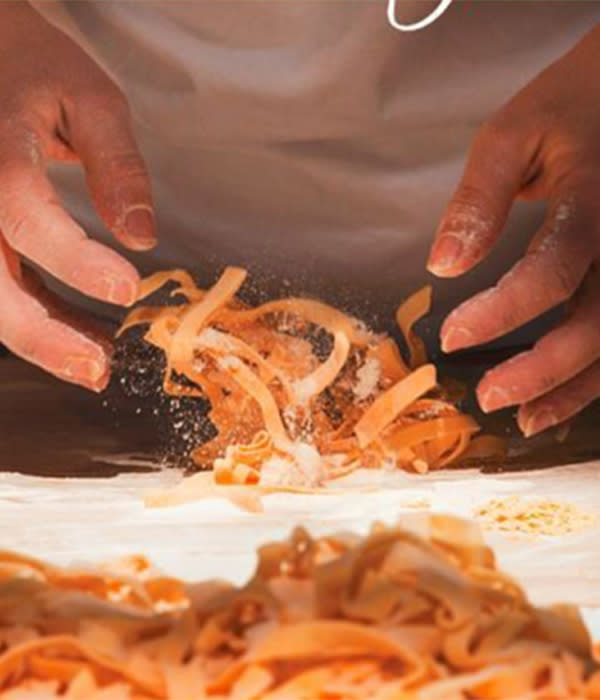 Sip & Paint: Galentine's Day Edition on February 13:   
Join local Boston artist, Laurel Greenfield, as she walks you through painting everyone's favorite Italian dessert, the cannoli. Find your inner Picasso while you sip on flavorful Italian wines, salumi and formaggi. 

3. Sing and Dance at DRAGtacular Brunch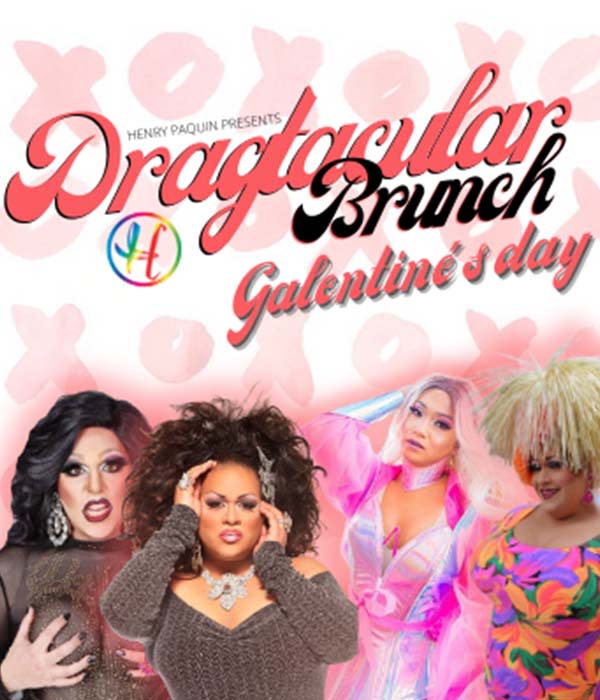 Get together your girlfriends and celebrate Galentine's Day with a star-studded line-up of Boston's Best Drag performers at the Galentine's Day DRAGtacular Brunch. Hosted by Henry Paquin and Drag Dive Kris Knievil with performances by Karisma, Just JP and Amanda Playwith – this event is sure to get you out of your seat dancing and singing to songs you love.  
Can't make it in February? Don't worry! Laugh Boston gathers the best performers together on a monthly basis. Stay tuned for upcoming weekends of delicious brunch, themed specialty cocktail menus and some of the best lip syncing and dancing in the Greater Boston region.  
4. Drinks, Dinner, Dessert and More in Boston's Iconic North End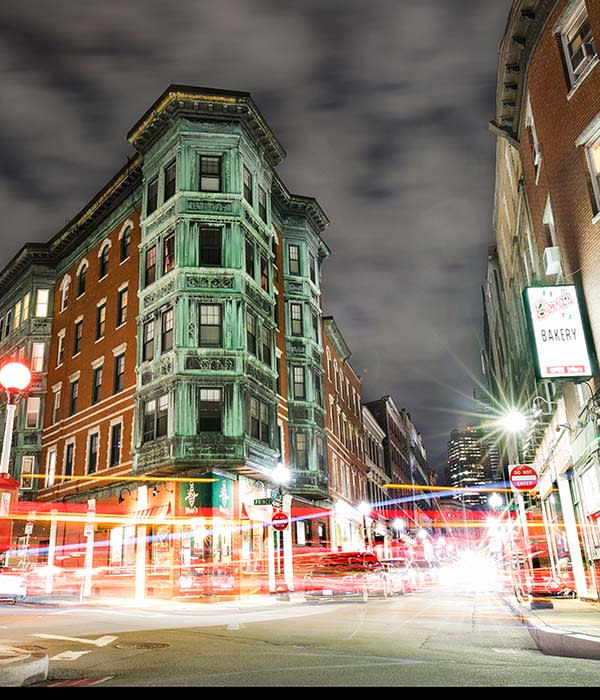 There is nothing that warms the heart, and the soul, more than a dinner in the North End with your friends. Enjoy traditional hospitality and food at Tresca, taste the ever so popular gnocchi at Trattoria Il Panino, or check out the late-night menu at Libertine. End the night with what might be arguably the best Espresso Martini in Boston, at Bricco.  
You can't go to the North End without ending your night with a cannoli! Do a taste test and end the age-old argument of who has the best. Is it Mike's Pastry, Modern Pastry or BOVAs Bakery? It's up to you and your friends to make that decision. 
5. Lace Up Your Skates at the Pink Rink 
Grab your girls and hit The Rink at 401 Park. On February 11, The Rink will host 'Disco on Ice' a free high-energy disco skating performance co-hosted by former star of RuPaul's Drag Race, Milk alongside Olympic medalist and figure skating legend Nancy Kerrigan.  
 
The Rink offers weekly programming, a broomball league, skating lessons, IceFlow yoga and so much more. Make sure to visit the many options for food and drinks available at Time Out Market while in the neighborhood.  
Don't miss out on ice skating all over the city by checking out the 5 Outdoor Ice Skating Rinks in Boston to Visit this Winter. 
6. Glamour them at Brunch, with GRANA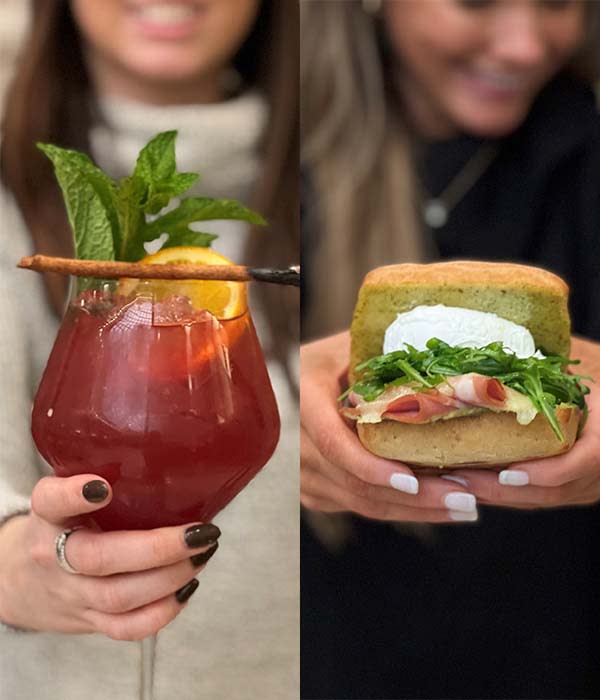 Located in The Langham Hotel, Chef Stephen Bukoff presents a three-course family style menu featuring Italian-inspired dishes and vibrant cocktails. Including four starters and a choice of entrée, some of the menu highlights are the pumpkin bread French toast, and carbonara benedict. More interested in the specialty cocktails? We recommend the 'Tomato Tomahto' or the 'Spill the Beans' for the table. What do you fancy?   
7. Raise a Glass at Boston Wine & Food Festival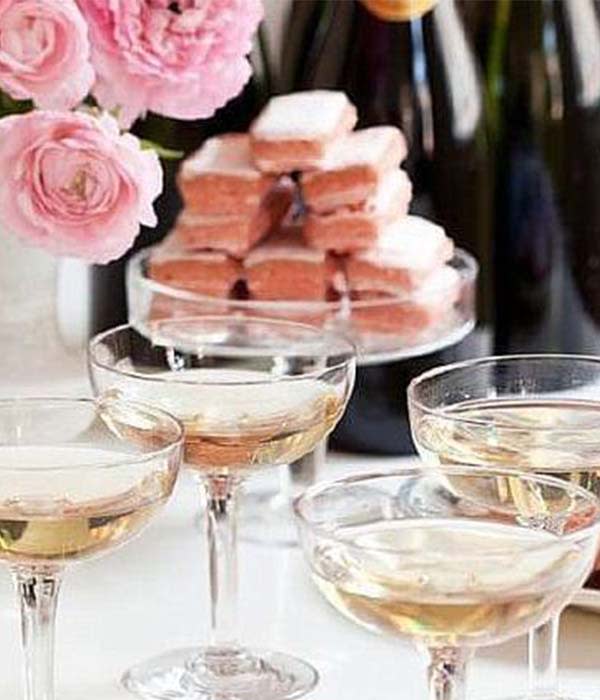 Looking for something a bit luxurious to celebrate? Running now through late March, the Boston Wine & Food Festival features an array of events that will ignite your senses and lure you out for a night on the town.  Have a romantic 'Night in Paris' while clinking your glasses and enjoying a four course French inspired menu from Executive Chef David Daniels, or enjoy live jazz, innovative food and creative cocktail stations at the Valentine's Champagne Brunch. Check out their full calendar of events and find the perfect way to celebrate with you and your bestie.  
8. High Tea with Your Royal Family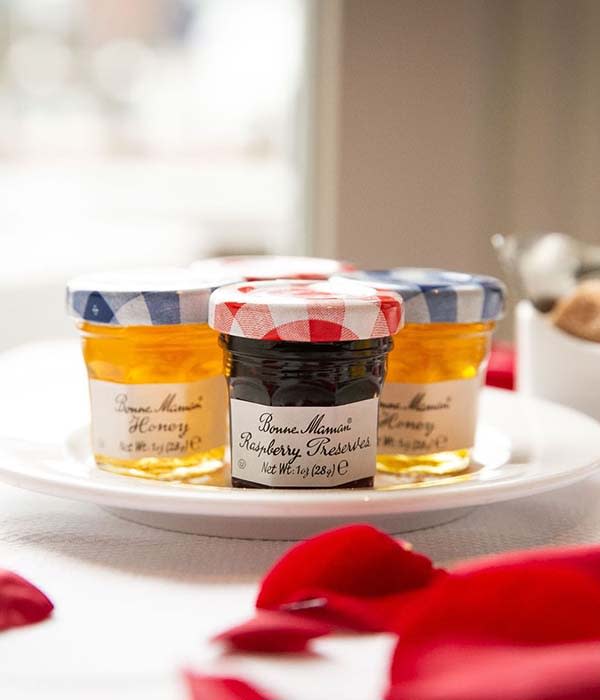 Perhaps one of the most elegant experiences in Boston – is to book a high tea experience with your girlfriends. Places to book High Tea include Trifecta, Rowes Wharf Sea Grille, and the iconic Courtyard Restaurant at the Boston Public Library.  
The Inn at Hastings Park, located in Lexington, is also hosting a Galentine's High Tea on Saturday, February 11. Get your gales ready for this unique and memorable afternoon complete with savory and sweet bite towers and a specialty tea cocktail.
9. Something for Every Mood at the Sinclair  
Located in the heart of Harvard Square, this live-music venue is a neighborhood and city staple. This Galentine's Day gather your best friends and choose from some of this month's celebrations. Go back in time with the Glitter Boys on February 10, or get in your feelings at Emo Night on Thursday, February 16. And don't miss out on Boston's most outrageous queer dance party kicking off their 2023 bang with the Anti-Valentine's rave, on Saturday, February 11.  
10. Indulge Your Senses at City Winery 

The opportunities for wine aficionados are endless in Boston. City Winery, located on Beverly Street, is the perfect venue to celebrate with your wine lovers and friends. Indulge all your senses with intimate concerts, comedic relief, taste locally made wine and enjoy a wine-inspired and globally influenced menu. Don't miss out on special events such as 'Wine and Wellness' and the 'Amore Valentine's Day Concert' featuring North End Music and Performing Arts Center. 
11. Sing it Out with Your Favorite Artist 
Boston is quickly becoming a city of music – and this month is no exception. So grab your girls and grab tickets for some of the fiercest performers in the industry.  Grab a ticket to Boyz II Men with Omar Wilson or Vance Joy at MGM Fenway, or join Maggie Rogers during one or all of her three nights at Roadrunner in Brighton.  
Really want to go all out for girls night? Join SZA or Carrie Underwood, both performing this month at the TD Garden. 
12. Dine with Davios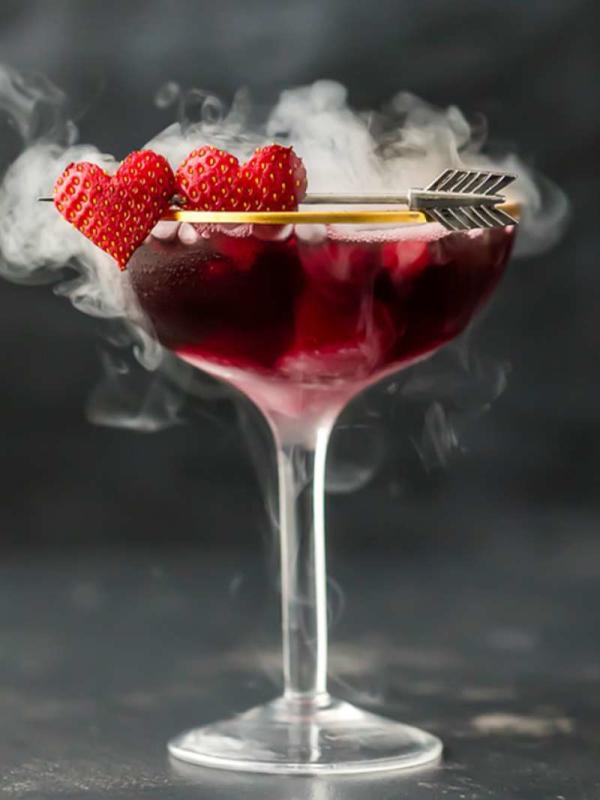 Join Davio's Northern Italian Steakhouse for their special Galentine's Day Menu. Enjoy passed appetizers such as cider bacon wrapped scallops, spiced rubbed tuna, and mushroom arancini as well as specialty cocktails such as the 'Always & Forever' and 'Gal's Pal'. This menu will be available at their Back Bay location and is available for $60 for those who are 21+.  
13. Get Retro and Join the Mania  
Join the Roadrunner team as they host Retromania, a full weekend-long Retrospective Expo inside the new music venue. With over 100 vendors, the weekend will showcase some of the best vintage styles, collective classics and nostalgic goods that the region has to offer. A portion of each ticket purchased will go to The Shout Syndicate, a Boston-based, volunteer-run fundraising effort that raises money to help fund youth-led arts programs at proven non-profit creative youth development organizations in Greater Boston. So grab your girls and your tote backs, and shop for a cause! 
14. Love Local with Boston Public Market 
Visit artisan pop-ups featuring skincare products, jewelry, and treats alongside Boston Public Market's year-round vendors. List of vendors include: Tiny Farmhouse, Kittylam, Meech Pottery, Shir Glassworks, Pine 6.17, Lifebloom, Coffee Bean Knitting and so much more! 
15. Find Out the 8 Rules of Love with Jay Shetty'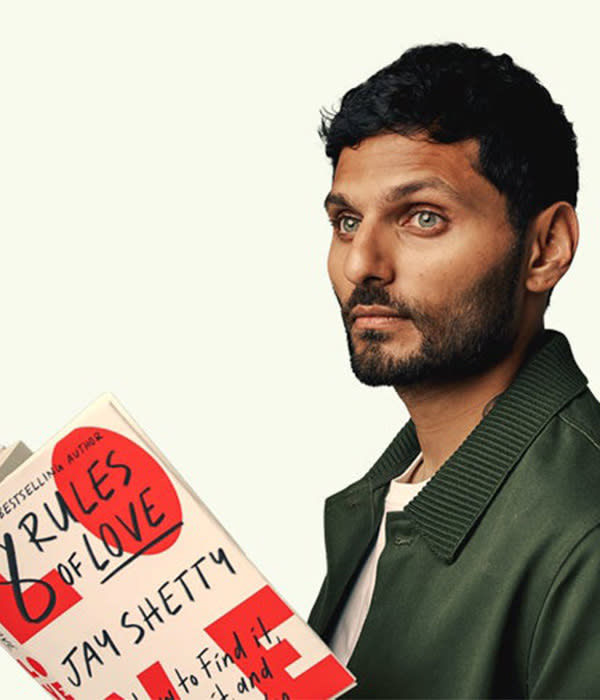 Global bestselling author, host of the #1 Health & Wellness podcast and former monk is visiting Boston on his first ever world tour, 'Love Rules'. During this 90-minute experience, hosted at The Boch Center on February 22, Jay will take the audience on a journey of finding, keeping and letting go of love. Audience members will experience live meditations, demonstrations and experiments – making it an unforgettable and transformational evening. So grab your girls and give each other the room for self love and growth that they deserve.
Check out Rainbows Pottery, located in iconic Beacon Hill, is a paint your own pottery studio – perfect for a low key girls night out. Offering both 'Paint Your Own' and Custom Painted pottery for fun and boutique experience options, grab your girls and find your artistic side. They even have three different Valentine's Day Packages on Tuesday, February 14.  
Visit the studio after exploring the iconic streets of Beacon Hill, or before a delicious dinner in the neighborhood.  
17. Giggle with the Girls at Improv Asylum
For one night only on Monday, February 13, join the women of Boston's North End Improv Asylum as they come together to celebrate the best alternative to Valentine's Day. The show will feature original sketches written and performed by the cast, alongside old reliable for a good chuckle that Improv Asylum is known for.  
And don't miss out on iconic best friends Brianna Chickenfry and Grace O'Malley as they bring their 'Road to Spring Break' tour to Big Night Live on Thursday, February 9th.
18. Plan a Date at Bow Market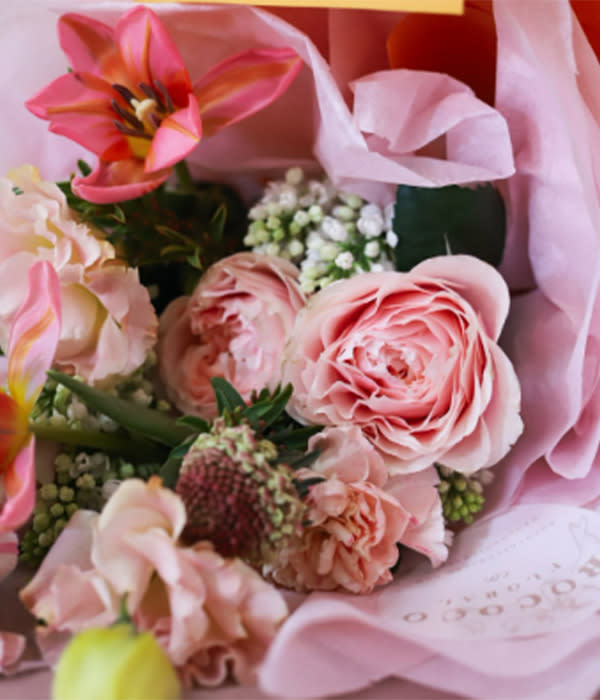 Still somewhat new to the Boston region, Somerville's Bow Market has quickly become a local and visitor favorite. A hub for the area's most collaborative and creative, it has a little bit of everything for every friend. Book your reservation for the firepit filled courtyard, and choose from options such as Ski Bar, Bluefin, Saus, Remnant Brewing and more. Attend a special event, such as Love Reading at Wild Child Drunk in Love: A Celebration of Queer Love + Beyonce with Rebel Rebel or grab a beautiful bloom from Rococo. 
19. Be Fashionably Late with the Liberty Hotel   
Hosted every Thursday night at Boston's Liberty Hotel, Fashionably Late brings Boston's fashion scene to life. With the lobby transforming into an interactive fashion show including a live DJ, catwalk, and Boston's chicest looks, this is the perfect girls night out.